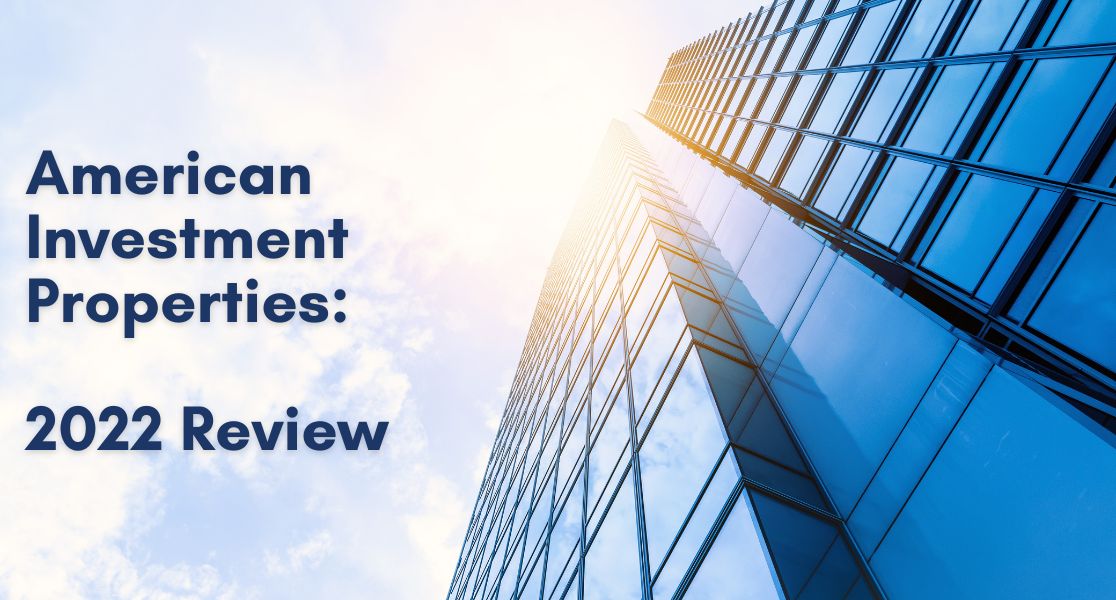 This year was special for us at American Investment Properties!
We welcomed new team members, made new client relationships, sold commercial property, and celebrated our success together as a family.
Also, we were proud to be recognized with the 2022 CREXI Platinum Broker Award, and the 2022 Long Island Business News Executive Circle Award.
Here are all the highlights of the year you may have missed. Here is our 2022 review.
Top 3 Commercial Property Sales of 2022
550 W Merrick Rd, Valley Stream, NY
Dawn Assael Gingold of American Investment Properties represented the seller in the sale and closed the deal at a projected cap rate of 5.32% and $259 price per square foot.
Renovated in 2008, this building is in a great location. It sits on the signalized intersection of the busy W Merrick Rd and is surrounded by neighborhood retail amenities.
1883 Deer Park Ave, Deer Park, NY
Ron Koenigsberg successfully closed the sale at $277 price per square foot, outperforming the market by 25%.
The purchasers were first-time buyers in a 1031 exchange. They plan to lease the vacant space and extract the most returns from their new investment property.
309 Westbury Ave, Carle Place, NY
Ron Koenigsberg, CCIM represented both the seller and purchaser in this sale. The buyer is a REIT focused solely on purchasing and managing US Postal Service properties nationally.
It was an all-cash transaction, with a short 5-day due diligence, and a 15-day closing period.
Our 2022 Sale Performance
6.4% average cap rate at sale
$276 average price per PSF at sale
54% increase from our average sale PSF in 2021
50% faster sale timeline than the market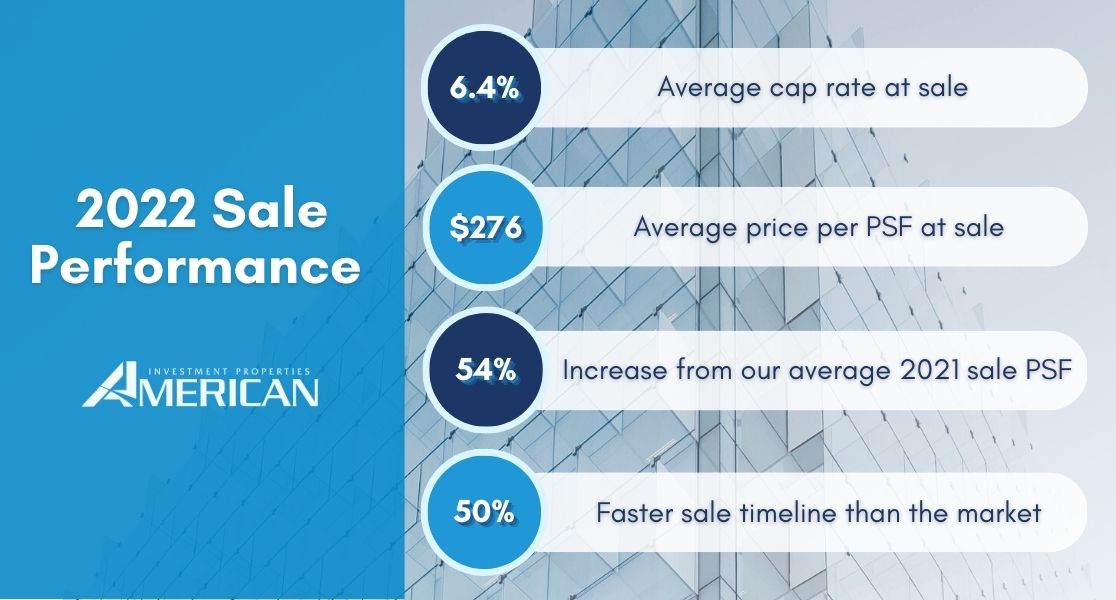 New Team Members in 2022
We are always seeking more real estate associates to join our team of talented professionals. At our firm, we don't only look for those with real estate experience, but those with experience nurturing client relationships.
This year we welcomed the following professionals to our team:
Dawn Assael Gingold
Dawn was raised in Hewlett, Long Island, and is an alumna of Boston's Northeastern University.
Gingold brings over 12 years of residential and commercial real estate experience to American Investment Properties (AIP). Her experience adds a unique perspective on property financial analysis and bringing transactions to the closing table.
Learn more about Dawn Gingold.
Rae Arora
Rae is a graduate of New York University (B.A., 1998) and resides with his family in Seaford.
Arora's career in commercial real estate dates back to 1994.  He has extensive experience in owning, constructing, and managing property. Rae always seeks to understand the needs of his buyers and sellers, and believes every transaction is unique.
John Wynne
John has been successfully selling and negotiating real estate deals since 1999.
John has represented a tenant roster that includes tech startups, non-profits, financial service institutions, architectural firms, prominent media companies, fashion companies, communication companies, and the management of properties within the Kaufman Organization portfolio.
2022 Awards & Recognition
2022 CREXI Platinum Broker Award & LIBN Executive Circle Awards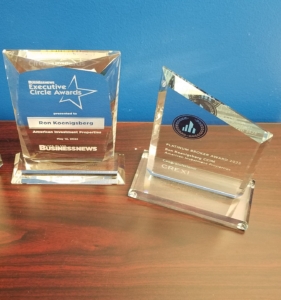 Ron Koenigsberg, CCIM, was awarded the 2022 Platinum Broker Award by CREXI and LIBN Executive Circle Award.
The Executive Circle Awards celebrates c-suites, directors, and other senior-level executives who consistently demonstrate remarkable leadership skills, integrity, values, vision, commitment to excellence, company performance, community service, and diversity.
LIBN News Contribution About Rising Interest Rates
Ron Koenigsberg, principal of American Investment Properties in Garden City, said commercial real estate in general is still booming.
"I expect it to do well, especially in the short term, as the market generally follows the overall economy," Koenigsberg said. "Despite rising interest rates, commercial real estate will remain hot, prices will rise and cap rates will fall. I understand rising interest rates will increase mortgage costs, creating downward pressure on property prices, but other factors keep pushing up prices and in turn reduce cap rates."
Birthdays, Lunches & Celebrations in 2022
While we worked hard this year, we also took time to build relationships with each other and have fun.
Here are some events throughout the year celebrating birthdays, grabbing lunch, or Ron Koenigsberg congratulating associates with their commission checks.
Celebrating our September Birthdays
Congratulations & Commission Checks
Pizza, Pizza, Pizza
Our Final Thoughts & Outlook For 2023
We remained busy throughout the year with commercial property sales and enthusiastic real estate investors seeking assets on Long Island.
In 2023, we expect to have a vibrant year of commercial real estate sales, and more success with our team of real estate professionals.
Do you have plans to sell your commercial property in 2023?
Our team is available to give you feedback on what your property is worth, how the market is performing, and our proven marketing strategy to achieve your needs.
Please give us a call at 516-393-2300 or submit an inquiry here.