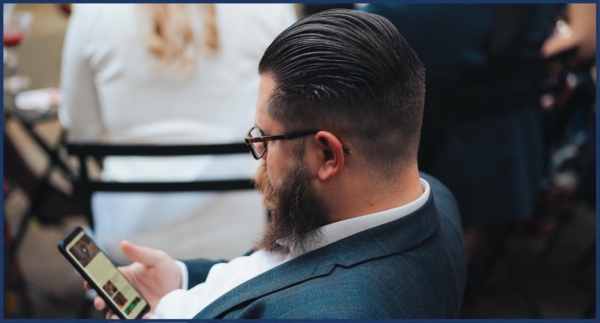 In today's world of technology, getting distracted is becoming easier by the day. As professionals, we set our goals and tasks with the intention of crushing them. The problem? We get distracted in the process, leaving us rushing to get back on track.
Your rushing days are over. Here are 6 ways to stay focused and avoid distractions.
How to Stay Focused & Avoid Distraction in 6 Ways
#1 Check Yourself
The first step to avoid distraction is to understand why you're distracted in the first place. What's the source of anxiety or uneasiness? It can stem from your coworkers and work environment. Other causes can be external factors, such as family and lack of sleep.
Once you figure out the source, you can then fix the problem.

#2 Go Offline
Some of our biggest distractions come from the internet. Whether it's social media, emails, text messages or calls, it's sure to get your attention. We're all guilty of it.
You should consider going offline during the times you should be working the hardest. 
You can put your phone on silent and allow only notifications from family, business partners, or supervisors. This way your phone isn't ringing from from your friends, or fellow social media users.
Not sure how to do this? Here's some answers on Google.
#3 Work in 30,60, or 90 Minute Increments
Breaking up your work time has huge benefits. For one, if your work entails looking at a screen – it's important to give your eyes a rest every 30 minutes.
Also, working in 30 to 90 minute increments is a great way to prevent burnouts, which lead to distraction. You can work in short increments and reward yourself with a short social media break in-between.
#4 Become an Early Bird
If you're not in the habit of handling work early in the mornings, you should. Plan on beginning your work day at least an hour before normal work hours. 
Use the time to get a head start on the day before any office distractions can arise. That way you'll be so "honed in" on your tasks and goals that you'll remain focused the rest of the day. 
#5 Clean & Organize Your Desk
A disorganized work space or office environment provides a distraction. Declutter your office space. Clean up your office desk of outdated "post-it" notes, old paperwork, etc. Organize your paperwork by priority. Make the papers that are most important to you most visible to you, so they stay top of mind.
#6 Isolate Yourself
Sometimes the best way to get your best work done is by yourself. If your office has a door, shut it. If there is an empty room or conference room, use it. Tell your coworkers where you'll be so they can still find you, work away those tasks, and reach those goals.
Conclusion
These are a handful of tips and ways you can stay focused and avoid distractions. Once you start creating better habits while working, you'll notice your productivity will improve.
Looking for more tips? Read our other 6 tips on staying focused for more.
Sign Up For Our Newsletter & Share This Post
Enjoyed this article? Sign up to receive more like these and other real estate news.
If there's someone you know that's always getting distracted, share this article with them. Who knows, they may find it helpful.