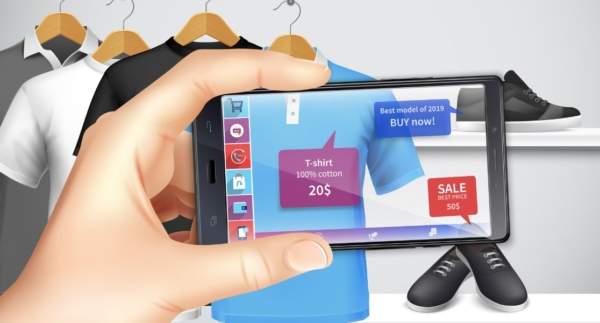 2021 saw a significant increase within the technologies that many retailers use. This increase in technology use is a result of the COVID-19 pandemic, where retailers had to become savvier and safer in their approach to serving their customers. Here are emerging tech trends in 2021 that we believe are here to stay.
Here are 5 Retail Tech Trends That Emerged in 2021
1. Light Speed P.O.S. System
The introduction of the retail point of sale (POS) system is an advancement that has been adopted by companies such as Lightspeed. The POS system has the ability to collect insightful customer data, process transactions and inventory on the go, enable contactless payments, and empower staff members to make sales from anywhere in the store.
Through this system, customers are delivered personalized experiences that help business owners manage transactions. Additionally, it helps to ensure that the shopping experience is a quick and safe one.
2. Video Shopping & Augmented Reality
Another major technological advancement that the retail industry has made is the use of "video shopping." This retail tech trend enables the customer to virtually try on clothes from the comfort of his/her own home. This process is executed by scanning a photo of yourself, allowing the technology to map clothing onto you, and viewing the produced image of what the clothing would look like on you.
This technology has significantly reduced the number of returns that customers make. Also, video shopping connects customers with experts in the store. Customers can ask questions about products and feel confident in their purchase. An example of a retail company that uses video shopping is Samsung through their Live Video Chat.
Here's a video where we discuss more about augmented reality and technology in stores.
P.S. Learn Powerful Ways to Use Augmented & Virtual Reality in Real Estate.
3. Contactless Payments
Touchless forms of payment have been an existing retail technology trend that has significantly grown. Companies such as Lush, and Coca-Cola, both provide touchless forms of payment allowing customers the ability to scan the QR codes of products for purchase.
To add, Amazon Fresh allows "frictionless" grocery shopping which is another example of shopping without much contact. With Amazon Fresh, the customer scans a QR code upon entering, places items in a basket, and leaves when he/she is finished. In-store cameras track what is placed inside the baskets and the customer is automatically charged upon leaving.
The retail tech trend of touchless forms of payment has been widely popular among businesses as it provides convenience to customers and is time-saving. It is even beneficial to retailers as it enables extended operating hours and the deployment of stores in additional locations.
4. Robots & Kiosks
Robotics and kiosks are a retail trend that is rapidly emerging due to the convenience that these types of machines can provide to customers. The implementation of robotics into the retail world has greatly enhanced innovation throughout the value chain.
An example of a robotic system that has provoked great innovation is the Order & Pay App by Starbucks, which allows the customer to experience pre-order placements and payments. Additionally, kiosk stations within retail stores also allow the customer the order-ahead option.
These technology advancements often come with facial and voice recognition services. This provides the customer with more comfort in knowing their order will be especially designed for them.

5. Curbside Pickup
The technology trend of curbside pickup is one that became widely adopted during the COVID-19 pandemic, and most believe is a trend that is here to stay. The reason for this was because retailers were looking for a way in which they could still provide the customer with the products they need while remaining as safe as possible.
The retailer's ability to utilize curbside pickup is a major advancement because it decreases the need for spending on home-delivery options. For the customer, curbside pickup is fast and affordable which makes this technology trend highly convenient.