JOHN WYNNE
Vice President
Cell: 516-725-2532
Office: 516-393-2300
Email: [email protected]
Fax: 516-390-5780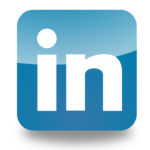 Let's connect on LinkedIn.
John has been successfully selling and negotiating real estate deals since 1999.
Starting his career at the Kaufman Organization in N.Y.C., John has represented a tenant roster that includes tech startups, non-profits, financial service institutions, architectural firms, prominent media companies, fashion companies, communication companies, and the management of properties within the Kaufman Organization portfolio.
These transactions were based mostly on cultivating long-term relationships and generating repeat business from clients through relocations and referrals. John's integrity, strategic thinking, and the way he nurtures relationships make him stand out in the real estate business.
After many years at the Kaufman Organization John's ambition and success led him to co-found Capstone Realty Advisors in midtown Manhattan.
Capstone Realty Advisors, a successful boutique firm that specializes in office relocation, space acquisition, lease renewal, and space subleasing, grew from a start-up to a mid-sized real estate company under his leadership.
After over a decade in Manhattan John joined American Investment Properties in Garden City, Long Island where he is continuing to build long-term relationships and making seamless transactions for his clients.