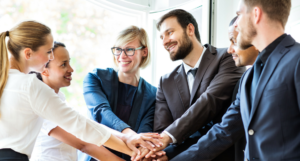 Mo-ti-va-tion: the general desire or willingness of someone to do something. We all face those moments of zero motivation where mustering up the drive to complete a task, chore, or challenge feels nearly impossible.  This lack of enthusiasm hits especially hard mid-summer when we'd rather be enjoying the outdoors, our families, or our friends.  It's at these times when we could all use some tips on remaining inspired to get it done.  Here's a look at our top 10 tips on getting motivated.

Ten Tips To Ensure You Find Your Motivation And Productivity
1. Create checklists.  The best way to make sure you keep motivated to do what it takes to complete a task, is to know exactly what needs to be done.  Creating a checklist, or plan, and keeping track of your progress will inspire you to reach your end goal.
2. Focus completely.  Giving your full attention to something will allow you to be in that exact moment and help you to stay motivated and concentrated.
3. Make sure that the end goal of your task is authentically your own.  Nothing will drain your energy as much as trying to achieve a goal that someone else has set for you.  

4. Surround yourself with people who are enthusiastic and positive.  These types of peers will help to keep your motivation high and inspire you to stay the road.
5. Turn it into a personal "challenge".  Can you complete your end goal in 60 minutes?  The clock starts now!
6. Think positively. Take a moment to be appreciative of what you already have done to accomplish your goal or task.  By thinking positively and celebrating your accomplishments your enthusiasm will naturally rise.
7. Give yourself a break.  Having a set timed break will help you to power through knowing that in X amount of time you will be taking a short breather.  Note: its best to set your break time in advance and stick to it.
8. Begin now.  So many of us spend time thinking about our challenges and tasks, which only procrastinates us doing them.  Just start now.  

9. Find the good.  Think about the good that will come from feeling inspired and getting it done.  Having a clear picture of what success will feel like once you reach your goal will help keep you motivated.
10. Be inspired.  There is no better motivator than being truly inspired.  We all do our very best work when we are inspired.  Keep things around you that inspire you to do more and elevate yourself.