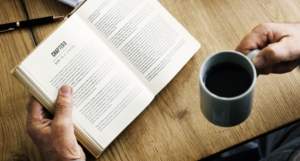 Summer reading isn't just for children.  If you're looking for some suggestions of books that might help you gain insight into current events, go further as an entrepreneur, or inspire you to become a better version of yourself, here is our list of summer reading picks.
AIP's Summer Reading Book List
1.Tribal Leadership by Dave Logan
Successful entrepreneur and CEO of Zappos, Tony Hsieh, recommends other people in business to read "Tribal Leadership."  This book offers an incredibly insightful viewpoint on how people must connect in order to succeed.
2.The Checklist Manifesto by Atul Gawande
Square CEO Jack Dorsey highly recommends "The Checklist Manifesto."  This book explores helping people deal with challenging and intimidating situations with the help of checklists.
3.Radical Candor: Be a Kick-Ass Boss Without Losing Your Humanity by Kim Scott
This book clearly outlines so many tactical approaches to communication, being a good leader, and building trust on your professional team.
4.The Inner Game of Tennis: The Classic Guide to the Mental Side of Peak Performance by W. Timothy Gallwey
This read focuses on getting out of your head and performing at your highest degree.  It will change the way you think about focus.

5.The Four: The Hidden DNA of Amazon, Apple, Facebook and Google by Scott Galloway
This book invites the reader to think about the potentially bright and dark sides of the four U.S. tech giants.  An interesting and relevant read!
6.Prediction Machines: The Simple Economics of Artificial Intelligence by Ajay Agrawal, Joshua Gans and Avi Goldfarb
This brand-new release offers a compelling framework for mapping out the likely impact of AI on economies in the decades ahead.
7.The Greatest Salesman in the World by OG Mandino
This book is an inspiring story about the importance of persistence and having true belief in yourself.  This read conveys 10 golden rules about success and sales.
8.The Magic of Thinking Big by David J. Schwartz
Schwartz argues that the one prominent issue separating us from those that are succeeding at the highest level is the ability to think really big.  Schwartz proclaims that the state of quality and of our lives are a direct result of the state and quality of our thoughts.