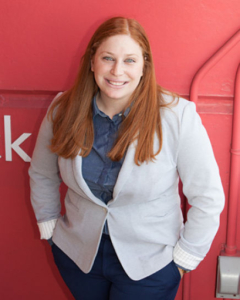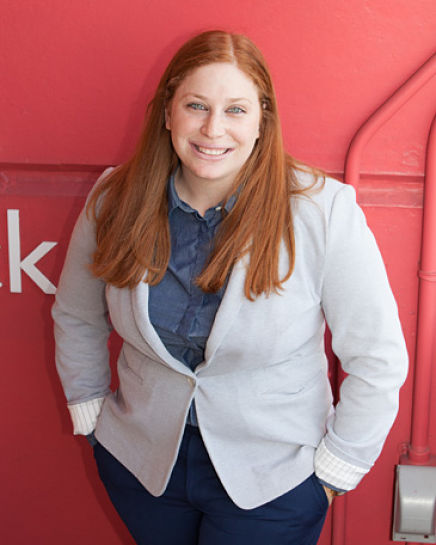 Q: What is your current role at American Investment Properties?
A: My current role is Head of Operations. I focus on the management of the company and am committed to supporting innovation, best practices and the overall production of American Investment Properties. Additionally, I am in charge of due diligence for all projects. This means I communicate with the environmental analysts, engineers, attorneys and banks to culminate a deal.
Q: How long have you been working in the commercial real estate industry?
A: I have been working in this industry for just over 5 years. I joined the AIP team straight out of college and have been with the business ever since.
Q: How does it feel to work in a male-dominated industry?
A: As of right now, most of my interaction is with both male coworkers and clients. The industry is male-dominated, but in recent years we have seen the emergence of more females not only going into brokerage, but also ownership. Being in a male-dominated industry provides an opportunity for me to stand out and make an impact.
Q: How would you define your work ethic?
A: I feel the best way to work is to prove myself whether that is to my colleagues or clients and show them the value I bring each and every day. Overall, I strive to bring our clients value and help the company innovate and be as efficient as possible.
Q: What are three characteristics that set you apart?
A: Three characteristics that set me apart would be my drive for success, my straightforward attitude, and my passion for the business. My need to constantly improve and my passion for this business have consistently allowed me to grow in this industry.
Q: How do you define professional success?
A: Professional success to me is doing something you are passionate about and making a difference. Being passionate about your job is the only true way to find professional success. Without passion I do not believe you can be successful in your own mind, so it's first important to find something you care about, and like, to achieve the level of professional success that most people want.
Q: What is your greatest professional achievement?
A: My greatest professional achievement has been being a part of the team that was named 2017 LIBN Brokers of the Year. During that year we sold a $27 million shopping center and I was personally responsible to all the due diligence material, and financial analyst for the property. It was one of the most extensive projects that AIP has ever worked on and it was an honor to lead the due diligence of the property.
Q: What has been your greatest professional challenge?
A: The greatest professional challenge for me has been expanding the company. While this has been the biggest challenge, it is also our biggest opportunity. We are currently in the process of tripling our space, expanding and hiring new team members. The last few months have been challenging regarding training and instilling our company culture into new employees. While extremely challenging, it is also one of the things I look forward to most, growing AIP and becoming the dominant market leaders.
Q: What is one thing you wish you knew 3 years ago that you know now?
A: One thing I wish I knew three years ago is action is always better than non-action. I have a very analytical mind that tends to overthink things and the need to have things perfect, but sometimes it is more important to make decisions and take action than analyzing every single detail. I see it all the time with new employees, they are afraid that something is not right, or they are going to make a mistake that it impedes them from doing their job. Overall, it is always better to make a decision and deal with the outcome, whether good or bad, than to not make a decision at all.

Q: What piece of advice would you give to women looking to work in the commercial real estate industry? 
A: One piece of advice that I would give to women looking to work in CRE is to not be intimidated by this male-dominate field. If you have an interest in real estate, now is a good time to get involved in the business. Things are changing and as long as you are knowledgeable and passionate you can be successful.