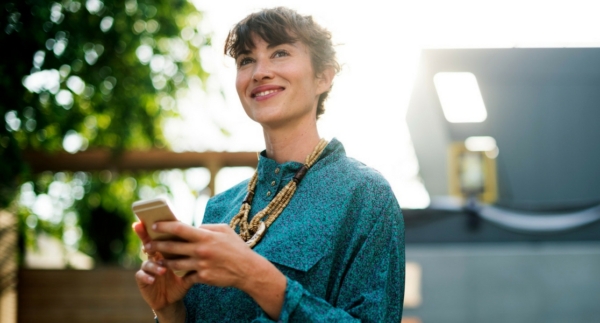 Women are entering into more roles in the real estate industry. Roles such as developers, investors, brokers, and more are becoming occupied by women. While this real estate progression continues, there are women who have already made great strides in commercial real estate and technology. Below are six women that have pioneered the commercial real estate and technology industry.
Extraordinary Women in Commercial Real Estate & Tech
Jilliene Helman

Jilliene Helman is the CEO and Co-Founder of RealtyMogul.com. RealtyMogul.com, an online real estate capital marketplace, launched in 2013.
This online platform makes it accessible for real estate investors to invest in commercial real estate, with low investment minimums
. At RealtyMogul.com Helman has underwritten over five billion dollars of real estate. The platform is currently used by over 154,000 investors.
Besides RealtyMogul.com, Jilliene is a member of the Board of Directors at UCLA's Ziman Center for Real Estate and was the Vice President for Union Bank in Los Angeles
.
Linda Day Harrison

Harrison has extensive years of experience in the commercial real estate industry. Harrison's record boasts over thirty years of professional experience in the field. Linda Day Harrison is best known as the founder of theBrokerList. TheBrokerList is a virtual real estate network founded in 2011. TheBrokerList is an efficient and streamlined operation for commercial real estate professionals. This platform benefits property managers, leasing agents, brokers and more throughout daily activities.
Besides
theBrokerList, Harrison is a pioneer in leveraging social media content for the commercial real estate industry
.
Jen Berrent

WeWork is a dominant force in coworking and office spaces. Jen Berrent is an instrumental part to WeWork's success.
As a seasoned attorney Jen Berrent worked as Chief Legal Officer, and Chief Cultural Officer for WeWork
. In three years, Berrent became the Chief Operating Officer.
Miguel McKelvey, CEO of WeWork described Jen as "central to an internal reorganization of the company's workers to better support the company's rapid growth
."
Ms. Berrent is a local of Long Island, New York where she attended Roslyn High School. Jen attended the University of Pennsylvania, and later graduated with a Juris Doctor degree at the New York University School of Law.

Susie Algard

Algard is the Chief Executive Officer of Officespace.com.
Officespace.com is an online marketplace that allows tenants to search for office space, and commercial real estate brokers
.
This platform has grown from only serving the office market niche, to offering various other property types
. Site users can now search for retail, mixed-use, industrial, and
multi-family
properties. Officespace.com currently serves over 400,000 visitors and has over 460,000 listings.
Mary Ann Tighe

Mary Ann Tighe is a native New Yorker, born in The Bronx. Tighe has brokered more than 14.4 million square feet of new construction in New York. Since 2002 Tighe has been the Chief Executive Officer of the New York Tri-State Region of CBRE, the largest commercial real estate services firm in the world. Under her leadership the New York CBRE firm has become dominant in the state. Mary Ann received eight awards by the Real Estate Board of New York, for her ingenious work and success in the market.
Wendy Mann

Wendy Mann has over thirty years of experience in commercial real estate. Mann is not only a knowledgeable veteran in the field but also an influential figure. Wendy is the Chief Executive Officer of CREW Network. Mann brings a passion to commercial real estate, and a strong vision for advancing women in the CREW Network. This network of commercial real estate professionals has over ten thousand members, and continues to reach out to women globally in over seventy markets.