With a market expected to exceed more than $51.50 Billion by 2022, wearable technology should very much so be on your radar.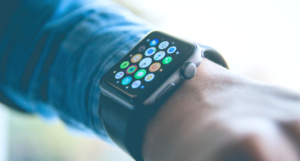 Wearable technologies are devices that achieve many of the similar tasks as a computer or mobile phone, but are worn as clothing, glasses, watches, or jewelry such as rings and bracelets.  Key players in this industry are Apple, Garmin, Fitbit, Nike, Google, Samgsung, Adidas, and Jawbone. 
Some major driving factors of demand for this market are consumer preference for sophisticated devices, increasing popularity of the Internet and social media, and the growth in technological features and advances of these wearable devices themselves. 
Wearable technology can glean a comprehensive view of how our bodies are functioning by monitoring the body in many different ways.  For example, sleep quality, speech, heart function, arm use, sweat, activity detection, step count, body temperature and much more.  Here are some notable standout categories and devices within this market.

Smartwatches – The Most Popular Wearable Technology
The most popular of wearable devices, the smartwatch is the ultimate smartphone accessory.  Not only can it tell the time, but it can also beam important notifications straight to your wrist and run native apps too, including voice activated Internet search, exercise tracking, GPS, and digital wallet access.  Broken down into three categories, here are the best of the best:
Best Overall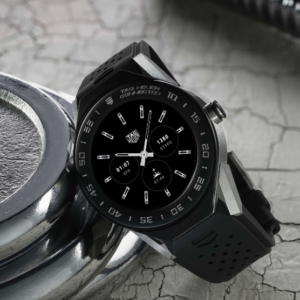 Apple Watch 3, priced at $329
Samsung Gear Sport, priced at $249
Best For Fitness
Fitbit Versa, priced at $199.99
Garmin Forerunner 645, priced at $450
Best Fashion Forward
TAG Heuer Connected Modular 41, priced at $1,200+
Movado Connect, priced at $595+
Smartrings – The Discreet Technology
More discreet than a smartwatch, a smartring is small and thin, and can track many bodily activities that a smartwatch can.  Tracking steps taken, distance, active minutes, heart rate, and/or sleep, here are some standout picks for this category:
Motiv Ring, priced at $199.99, this smartring has a battery that will last 5 days and has Alexa support where you can check in on your stats.
The Oura Ring, priced at $299, which is geared towards sleep tracking and analyzing.
Blinq, priced at $119, is a luxury smartring with hand-cut gemstones that has an SOS Alert system that keeps you safe, allowing you to notify your friends with a custom-tapping sequence.
Smartglasses
With augmented reality specs at an all-time high, the demand for smartglasses is reaching new levels.  Smartglasses technology allows for turn-by-turn directions, health-sensing and facial recognition, photo taking and viewing, messaging and alerts, and so much more.  Three top picks are:
Vuzix Blade AR, priced at $1,800, with a crisp and vibrant display and 8MP camera, these glasses actually look like glasses but have many excellent features.
The Solos, priced at $500, these are referred to as a "cyclist's best friend."  The small heads-up display enables cyclists to glance at useful data in real-time such as speed, cadence, heart rate, and power zones.
The Lockdown Focus, priced at $349.  A collaboration with Smith Optics and tech company InterAxon, this pair of glasses focus on improving your performance under pressure with sensors that track brainwaves, eye movement, facial expressions and more, these glasses include biofeedback, brain training exercises and meditation.