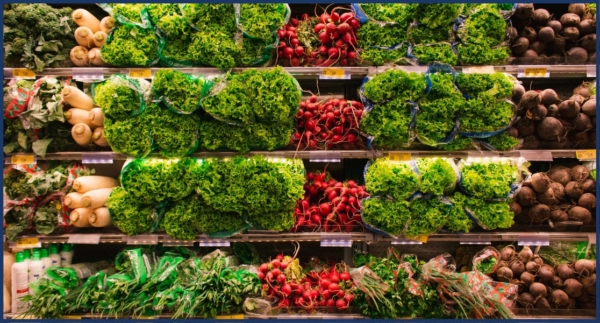 In 2015 we brought you the news of the A&P bankruptcy, which included the closing of 19 Pathmark stores on Long Island. 
But what if we told you Pathmark stores are making a comeback in New York?
In 2016, Allegiance Retail Services LLC purchased A&P's intellectual property, which included the rights to the Pathmark brand.
Allegiance Retail Services is a retailer owned co-op headquartered in New Jersey. In Spring 2019, they re-opened a Pathmark location in Brooklyn.

About The New Pathmark Location
The Pathmark location is a 49,000 square foot box that serves a huge need in the area. About 47 percent of area residents do not live within a five minute walk to fresh fruits and vegetables.
Improvements at this location include a larger fruit/vegetable section, seafood, and meat departments. They also offer online shopping for pickup or delivery.
Pathmark's Revival Strategy
Allegiance boasts a new business plan and market operating strategy for the brand.
Physical store requirements are at least 30,000 selling square feet or more, and a full parking lot with easy ingress and egress.
Allegiance Retail Services aims to keep traditions of the original grocery store, with some modern updates.
"We all know what Pathmark's strengths were – wide variety, great promotions and a strong in-stock position – and we're going to contemporize," stated John Derderian, President of Allegiance Retail Services.
Future plans are to test the success and customer response of the re-opened location, before they announce any more stores.
Will Pathmark Make a Comeback?
Long Island is seeing a lot of supermarket activity. Stop & Shop is in the process of purchasing King Kullen, and Lidl already has a handful of locations with plans to open more this year.
There are currently no official plans for Pathmark to return to Long Island.
Do you think the traditional supermarket brand will make a comeback to Long Island?
Sign Up For Our Newsletter
Stay updated on the latest news on Long Island and commercial real estate. Sign up here.