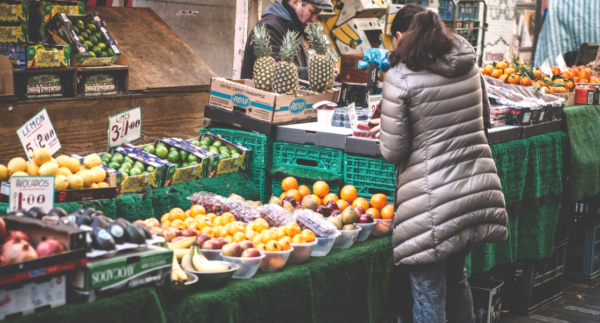 51 Waldbaum's and Pathmark stores on Long Island closed by late November 2015, following parent company A&P's Chapter 11 bankruptcy.
Most of those stores have since been taken over by other supermarkets, including Best Market, Stop & Shop, ShopRite, Key Food and others. Below are six grocers that are growing on Long Island.
Uncle Giuseppe's Marketplace
With 6 locations across Long Island, including East Meadow, Massapequa, Port Jefferson Station, Port Washington, Smithtown, and Melville, Uncle Giuseppe's is a premier food retailer that is known for their customer service and quality products.
The most recent location to open was the Melville store, which opened its doors in December 2017.
For more information, visit their website here.

Stew Leonard's
The Connecticut-based family owned and operated grocer has opened two locations on Long Island within the past 2 years – one in Farmingdale opened in 2016 and the second location opened in East Meadow in August, 2017, a 70,000 square foot grocery store featuring farm fresh items, bakery, garden, catering, and more.
For more information, visit their website here.
Best Market Grocers, Purchased By Lidl
Initially replacing 12 of Waldbaum's closed locations was Best Market. Best Market's Long Island presence has grown tremendously over the past few years.
So much, that Lidl, has acquired Best Market stores in November 2018.
Lidl taking over of Best Market's 24 Long Island locations include: Merrick, Commack, New Hyde Park, East Meadow, East Northport, Oakdale, East Rockaway, East Patchogue, Farmingdale, Riverhead, Franklin Square, Selden, Great Neck, Shirley, Syosset, Hicksville, West Babylon, Huntington, West Babylon South, Islip, Westhampton Beach, Lake Grove, West Islip, and Massapequa.

ShopRite
Wakefern Food Corp., the merchandising and distribution arm for ShopRite, has grown into the largest retailer-owned cooperative in the country. With 16 Long Island locations, four of which opened in former Waldbaum's locations, ShopRite is a growing grocer on Long Island.
For more information, visit their website here.
Hmart Supermarket
Asian-American supermarket chain specializing in providing Asian foods, is the largest Asian American grocery store with 61 locations nationwide, three of which are located on Long Island. Hmart's Long Island locations are in Great Neck, Jericho, and Williston Park. The Jericho location, which opened in a former Waldbaum's location, is more than 60,000 square feet.
For more information, visit their website here.
North Shore Farms
Specialty grocer known for its motto "Eat Well. Live Better." was founded in 2003 and is headquartered in Glen Cove.
The grocer currently has seven stores open on Long Island (Commack, Glen Cove, Great Neck, Mineola, North Bellmore, Port Washington, Wantagh, and Happauge). The Happauge location is a former Waldbaum's location.
These stores tend to be smaller sized, measuring approximately 20,000-30,000 square feet.
For more information, visit their website here.
The Return of Pathmark?
Since 2015, many former Pathmark locations either remained vacant or became occupied by some grocery stores mentioned above. But what if we told you Pathmark is is making a comeback?
Allegiance Retail Services LLC purchased A&P's intellectual property for Pathmark and is thinking about a revival strategy.