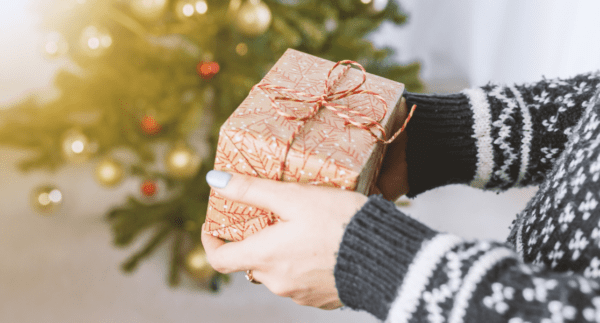 Holidays, birthdays, graduations, and more call for a great gifting opportunity. But how often do we give a gift a then a month later its nearly forgotten?  With a gift subscription you are guaranteed that won't be the case.
If you're looking for something original to give someone as a gift, consider giving him or her a subscription to something they're interested in, would like to experiment with, or may not ordinarily buy for themselves.  You can give the person a way to explore something they like without the risk of spending money on something they won't.
While there's a subscription box service out there for everyone, from the bookworms to the tech-savvy, we we'll focus below on five specific categories: him, her, kids, foodies, and adventurers.
Various Subscription Box Services to Choose From
For Him
1. Name: The Tie Bar – The Subscription Club
What you get: Every three months for the duration of your subscription, the recipient will receive handpicked styles that are the best of the best within the category of your choosing – for example, skinny ties, neck ties, or bow ties.  Choose from a year of ties or 6 months of ties.
Note, they also offer a sock subscription as well, but see our next subscription choice if that's something that speaks to you.
What it costs: Ranges from $99 to $259 based on tie style and subscription frequency

1. Name: Southern Scholar Socks
What you get: A premium monthly subscription specializing in unique dress socks for men, providing high quality, professional dress socks that stay in place and keep you comfortable throughout your entire workday.
This subscription box delivers classic color blends and timeless designs.  Each pair is accompanied with style tips on how to pair them to get the most out of your look.  Each month, gift recipients will receive one pair of socks and one style card.
What it costs: Month-to-month at $15, 3-month prepay at $45, 6-month prepay at $90, 12-month prepay at $165
For Her
1. Name: Hygge Box
What you get: Hygge is about preserving happiness everyday – slowing down, being humble, expressing gratitude, and feeling safe and connected.  Each Hygge box includes handpicked items from around the world to support your hygge lifestyle and inspire nice moments.
In the standard box, recipients will receive 4-5 handpicked seasonal items, elements of light such as candles or twinkle lights, hot drinks like organic tea or cocoa, and indulgences like biscuits or cookies.  Deluxe Hygge box also available.
What it costs: $25 monthly for standard, $36.50 for deluxe
2. Name: Yogi Surprise
What you get: A monthly subscription where recipient will receive a box brimming with inspiration and beauty curated with love, affection, and commitment to providing you with all of the tools needed to support a yogic lifestyle.
In each box will be products with a mission to elevate yoga practice on and off the mat.  Offerings include pure essential oils, natural skincare and body care products, candles, intention setting crystals, books, handmade journals, yoga props, accessories, and more.
What it costs: $121 for a 3-month subscription, $229 for a 6-month subscription, $432 for a 12-month subscription
3. Name:  Winc
What you get: After answering 6 questions about wine flavors you love or prefer, you'll receive curated wine selections based on your desires. Every month you'll receive a palette delivered straight to your door.
What it costs: Subscription membership is free. The wine bottles start at $13 each. Interested? Get $20 off your first order here.
For Kids
1. Name: Owl Post Books – Imagination Box Subscriptions
What you get: Imagination boxes have three hand-selected, age appropriate books, a themed toy, and an interactive box and theme card that comes each month.  Boxes available for ages 0-3, 4-7, and 8-12.
What it costs: Month-to-month at $30, 3-month prepay at $90, 6-month prepay at $180, 12-month prepay at $360
2. Name: Amazon STEM Club Toy Subscription
What you get: STEM Club is a program that delivers handpicked Science, Technology, Engineering, and Math toys to your door every one, two or three months depending on the option that you select.
Amazon STEM toy experts send a box containing a high-quality, age-appropriate STEM toy that encourages children to learn through play.  STEM Club is available for 3-4 year olds, 5-7 year olds, or 8-13 year olds.
What it costs: $19.99 per box
3. Name: Look Crate
What you get: This marvelous crate of loot comes with a curated collection of franchise items such as a apparel, comics, collectibles and much more. This is a perfect gift for children who have a comic or superhero they love.
What it costs: $26.99 per box
For The Foodie
1. Name: The Tea Spot Subscription Box
What you get: Handcrafted in Boulder, Colorado, these teas feature world-renowned tea estates as well as signature blends. Each shipment includes 4 loose-leaf teas distinctly paired with the current season and arrives in a cute box with a tea education postcard.
Your first box includes a Tuffy Steeper to get you started.
What it costs: $14.95 per box
2. Name: Hot Sauce of the Month Club
What you get: Explore the world of hot sauce with a monthly shipment of artisan sauces.  Select your heat level for a personalized experience – Classis (all heat levels), Mild & Medium, or Extra Hot.  Choose one bottle or three for your subscription preferences.
What it costs: One bottle $13.99-$15.99, three bottles $28.99-$34.99
3.Name: Freshly
What you get: Freshly delivers chef prepared, healthy gourmet foods on a weekly basis. Per Freshly, only the freshest ingredients are uses and the use of refined sugar or artificial ingredients are prohibited.
What it costs: $49.99 per week. You have the choice of 4,6,9, or 12 meals per week.
For The Adventurer
1. Name: Globe In – Artisan Box Subscription
What you get: Handmade and ethically sourced goods from around the world, each artisan box is filled with at least $70 in value and includes 4-5 handmade items by artisan from around the world.  Every box tells a story – The Cozy Box, The Bathe Box, The Savour Box, and more.
What it costs: 3-month prepay at $144, 6-month prepay at $270, 12-month prepay at $516
2. Name: Runner Crate
What you get: Support your runner's high offering a premiere runner box with healthy snacks, runner gear and a runner challenge.  Each snack is curated with health and clean eating in mind.  Perfect for any runner who likes to try new things.
What it costs: Month-to-month at $49.99, 3-month prepay at $47/box, 6-month prepay at $45/box, 12-month prepay at $42/box