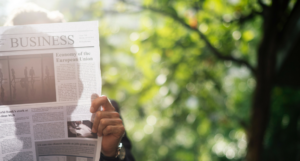 During the Great Recession, in an effort to revive the U.S. economy and prevent more banks from bankruptcy, the Fed was faced with a record task and was forced to cut interest rates to historically low levels. Today's Fed is now facing another record task: getting the American people comfortable with more normal interest rates again, after years of easily accessible credit and money.
The Federal Reserve's New Chairman
In his first meeting as chairman, Jerome "Jay" Powell, and the U.S. Federal Reserve, hiked short-term interest rates for the first time in 2018 and the sixth time since the present cycle of rising rates began in December 2015, when rates were near zero percent. This quarter-point hike rate, which was widely expected, puts the new Federal funds rate at a 1.50% – 1.75% target range. Three to four additional rate hikes are anticipated for 2018, which would put interest rates at 2.25%-2.5% by year-end.

Federal Funds Rate on Real Estate Investors
What does this mean for the American people? The funds rate is closely tied to consumer interest rates, which generally rise as soon as the Fed moves. As rates rise, investors should have more incentive to keep funds in interest-paying accounts. The rate hikes do not affect property owners with a fixed mortgage, but anyone with an adjustable-rate mortgage will find themselves paying much more in interest by the end of this year. Indicated by a reported uptick in mortgage applications in the last three months, property investors have been racing to lock in their mortgages in anticipation of the succession of rate hikes.  Four ways that economists suggest you insulate yourself from rising interest rates are to switch to a fixed-rate mortgage, pay off credit card debt, keep some money liquid in short-term accounts like a savings account or short-term CDs, and to focus on the long term when it comes to the markets.
Positive Economic Outlook
The March Fed rate hike was a vote of confidence in the economy and a signal of continuing U.S. economic strength.  With the economic outlook strengthening in recent months and unemployment at the lowest level in nearly two decades, the U.S. economy is looking very healthy.  Fed officials raised their forecasts for 2018 GDP growth as GDP expanded at a 2.9% annual rate from previously reported 2.5% in December 2017, and increased the 2019 expectation from 2.1% to 2.4%.