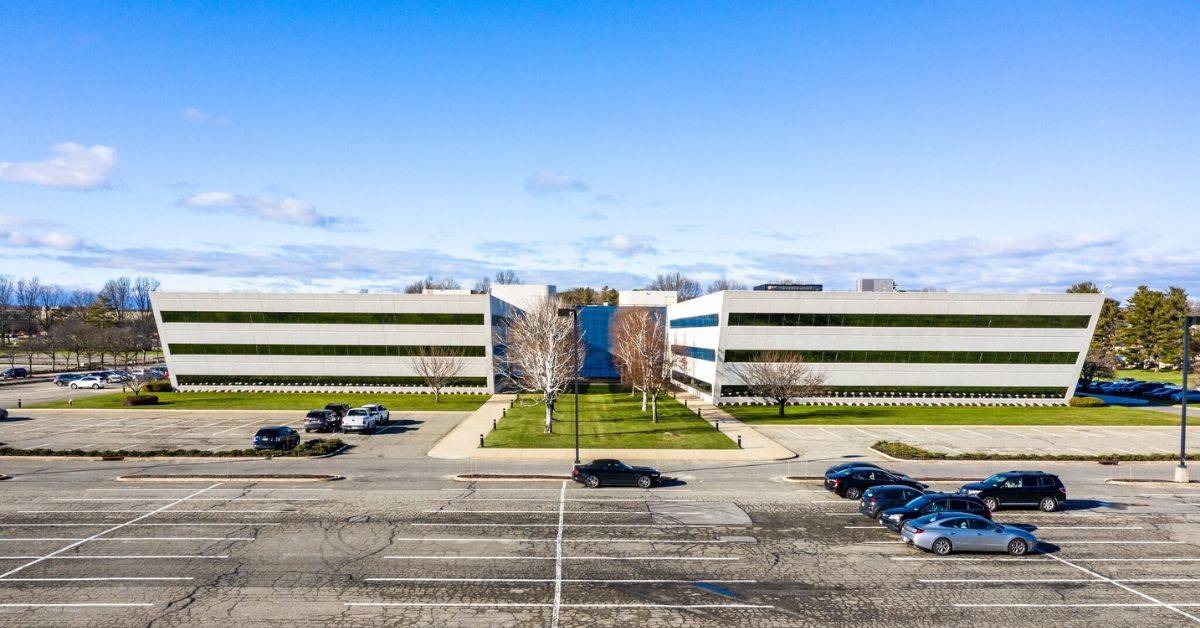 As commercial real estate brokers we like to stay updated on the latest sales on Long Island. Our team has gathered a short list of notable and large commercial properties that sold in 2021. This includes the recent sale of Jericho Plaza for $212 million by DRA Advisors.
However, there are more large transactions that took place on Long Island in the last year. Here is our list of 10 notable commercial real estate sales that you should know.
1. Jericho Plaza Office Complex
Sold: December 2021
Address: 1-2 Jericho Plz, Jericho, NY 11753
Sale Details
Sale Price: $212,000,000
Price/PSF: $318.51
New Jersey-based real estate investment firm, The Birch Group, has purchased the two-property Jericho Plaza office complex for $212 million at the end of 2021. The Birch Group acquired the iconic 665,590-square-foot complex at a price per square foot of $318.
This is the third ownership change in the last six years for the Jericho Plaza property. The complex struggled with a 60% occupancy rate back in 2014. The sellers, DRA Advisors, were able to achieve a 96% occupancy at sale due to attracting new tenants over the years, through extensive renovations and improvements.


2. Apartment Portfolio in Hempstead, New York
Sold: October 2021
Address: 130 Hempstead Ave, West Hempstead & 303 Main St, Hempstead NY
Sale Details
Sale Price: $136,000,000
Price/PSF: $323.83
Price/Unit: $430,380
The two properties, known as the West 130 Apartments and the Metro 303, comprise 150 and 166 units, respectively, and held a weighted average 95% occupancy at the time of the sale.
The seller, UBS Realty Investors, a CT-based branch of a Switzerland-based company, negotiated a combined trade rate of $430,380 per unit to be purchased by Castle Lanterra Properties.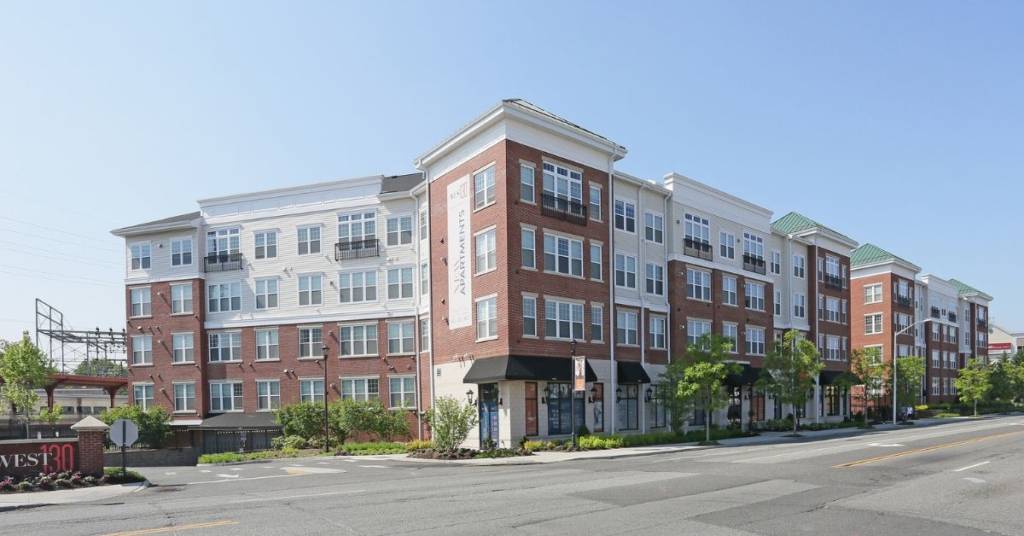 3. The Vistas of Port Jefferson
Sold: October 2021
Address: 588 N Bicycle Path, Port Jefferson Station, NY 11776
Sale Details
Sale Price: $118,000,000
Price/Unit: $483,607
Price/PSF: $481.63
The Vistas of Port Jefferson is a 244-unit senior living community with 30 buildings. These apartments were formerly owned by Greystar Real Estate Partners, a South Carolina real estate development and management firm. Greystar successfully sold the property to The Benjamin Companies, a local real estate firm headquartered in Garden City, NY.
The Benjamin Companies has long been recognized for its wide range of projects, from smart-growth multi-use integrated communities to affordable housing for seniors; from luxury complexes in gated communities to high rises, townhouses, and state-of-the-art corporate centers.

4. Warehouse in Yaphank, New York
Sold: March 2021
Address: 50 Horseblock Rd Yaphank, NY 11980
Sale Details
Sale Price: $89,250,000
Price/PSF: $188.98
New Mountain Capital has acquired 50 Horseblock Rd in Yaphank, NY from Tarsadia Hotels.  This property totals 472,278 SF and sits over 38 acres of land.
The property was built in 1994 but recently received major renovations to modernize its manufacturing, packaging, and warehouse space. There was a 352,544 F expansion of the property, including an additional 137,000 SF of office space.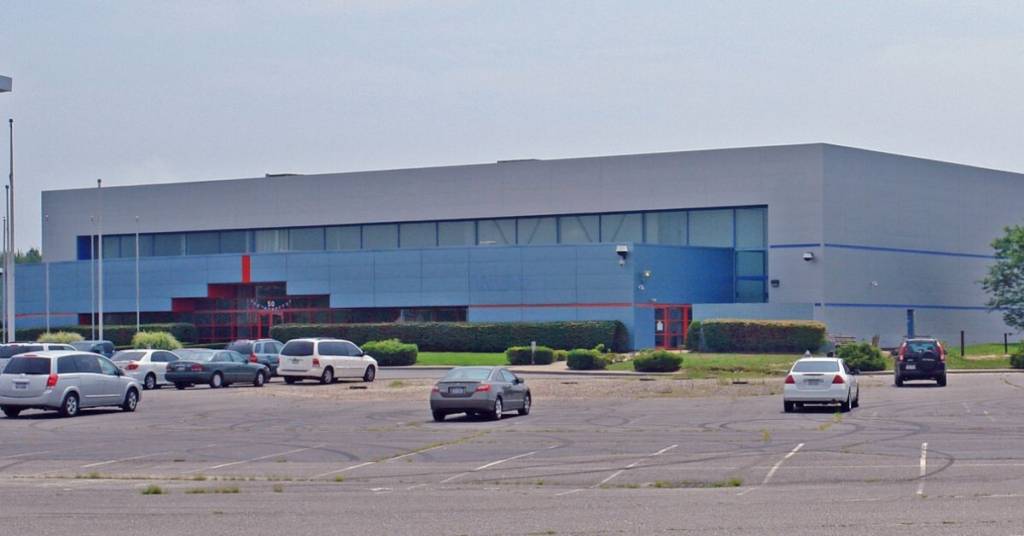 5. Multifamily in Coram, New York
Sold: September 2021
Address: 1 Charles Pond Dr Coram, NY 11727
Sale Details
Sale Price: $74,000,000
Price/Unit: $370,000
Price/PSF: $121.53
Inland Private Capital Corp. purchased this 200-unit Multifamily property closing out its acquisition round of its FL-NY multifamily portfolio. The Enclave at Charles Pond in Coram sits on more than 22 acres.
Built in 2008, this property features 1- and 2- bedroom apartments across two- and three-story garden-style buildings. The Enclave at Charles Pond provides floorplans between 723 and 1,399 square feet. The amenities included are air conditioning, heating, in-unit washer/dryer, carpet, and balcony. The community features a fitness center, lounge, playground, pool, and a pond.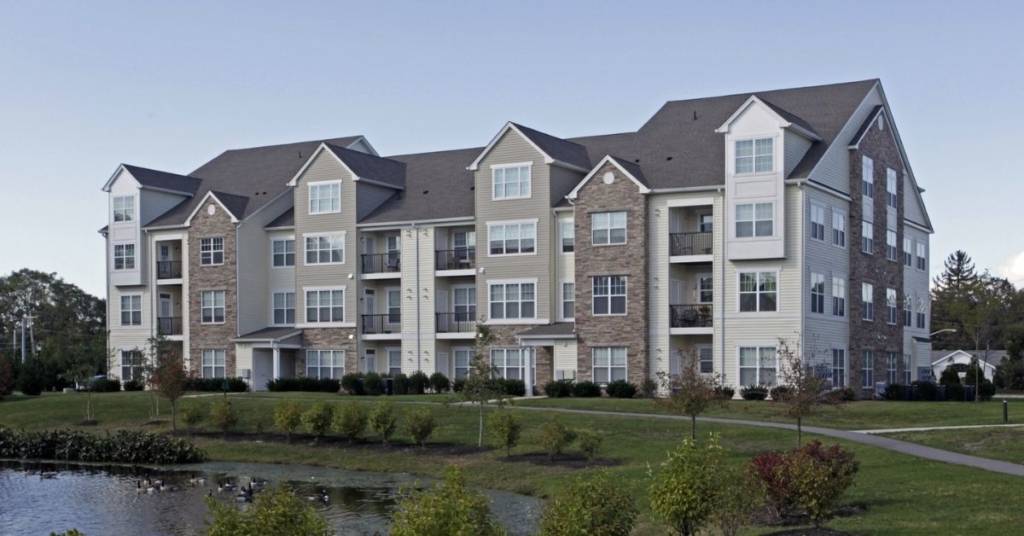 6. Office Building in Lake Success, New York
Sold: March 2021
Address: 1985 Marcus Ave, Lake Success
Sale Details
Sale Price: $58,200,000
Price/PSF: $168.21
1985 Marcus Ave is a 346,000 SF office building in Lake Success that is situated on 8.7 acres of land. The property was 90% occupied at the time of sale with the tenant majority consisting of the JP Morgan Chase company. The property was purchased by The Birch Group.
Real estate investment group, The Birch Group, has been very active in the past year with several other acquisitions, including the recent purchase of Jericho Plaza for $212 million. The building's features consist of an atrium, banking, dry cleaner, fitness center, and food service.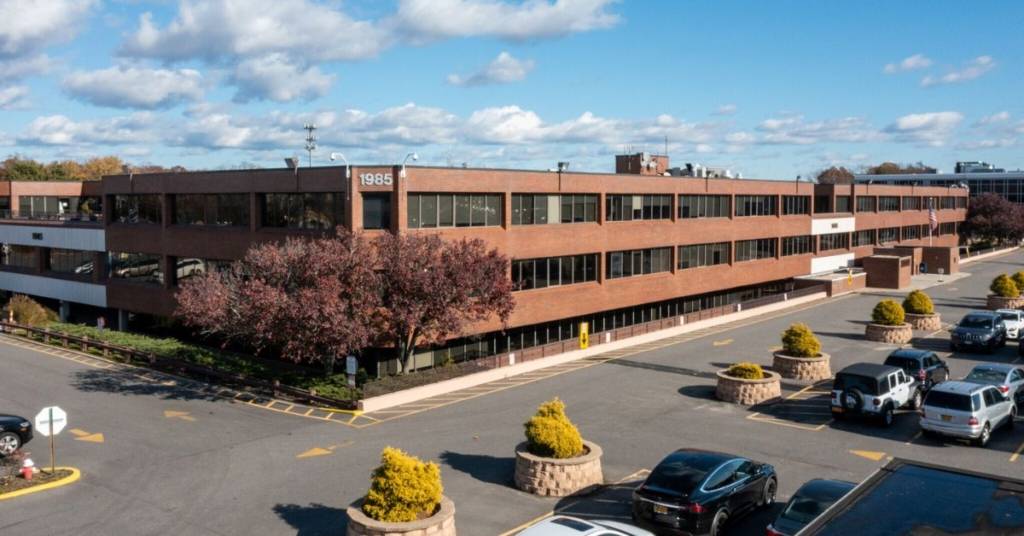 7. Industrial Property in Holbrook, New York
Sold: October 2021
Address: 4320 Veterans Memorial Hwy Holbrook, NY 11741
Sale Details
Sale Price: $50,000,000
Price/PSF: $210.44
Invesco Real Estate purchased the 237,600 SF industrial building that is situated on 11 acres. The building was built in 1962 and the property is home to Nature's Bounty, a maker, distributor, and retailer of vitamins, nutritional supplements, sport nutrition, and beauty products. The building features clear ceiling heights ranging from 18-30 ft, 37 loading docks, and large amounts of office space.
Invesco Real Estate is a global leader in the real estate investment management business with $85.2 billion in real estate assets under management, 592 employees and 21 regional offices across the U.S., Europe and Asia. Invesco Real Estate has been actively investing in core, value-add and opportunistic real estate strategies since 1992.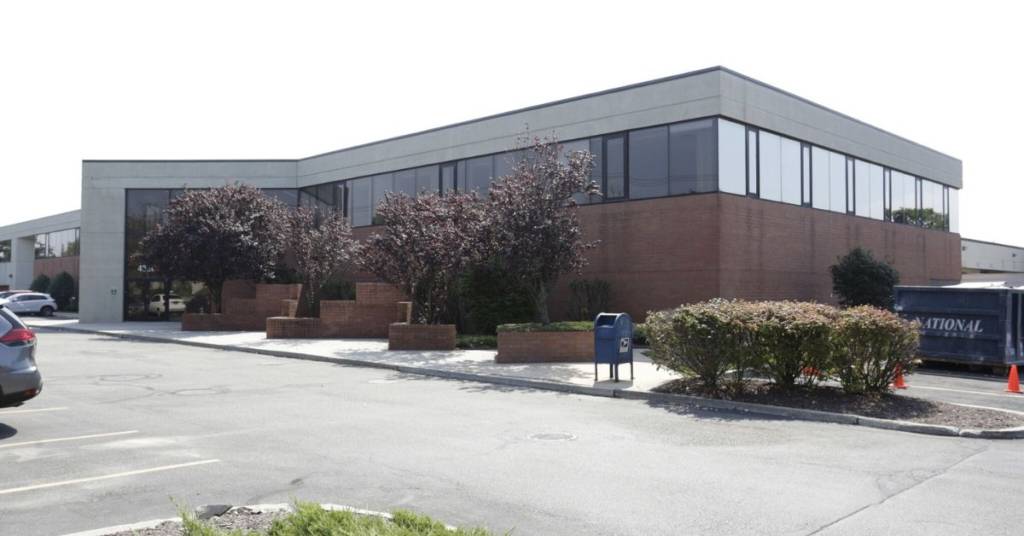 8. Industrial Property in Hicksville, New York
Sold: August 2021
Address: 125 New South Rd Hicksville, NY 11801
Sale Details
Sale Price: $45,000,000
Price/PSF: $67.96
The property encompasses a long-vacant industrial site in Hicksville which is on the road to redevelopment. Brookfield Asset Management real estate fund has purchased the 15-acre property from the Bronx-based Simone Development.
This industrial property is ideal for storage of vehicles, construction vehicles, and materials.The new facilities are expected to come online in two years, featuring high-ceilings with an existing rail spur, ample dock positions and van parking.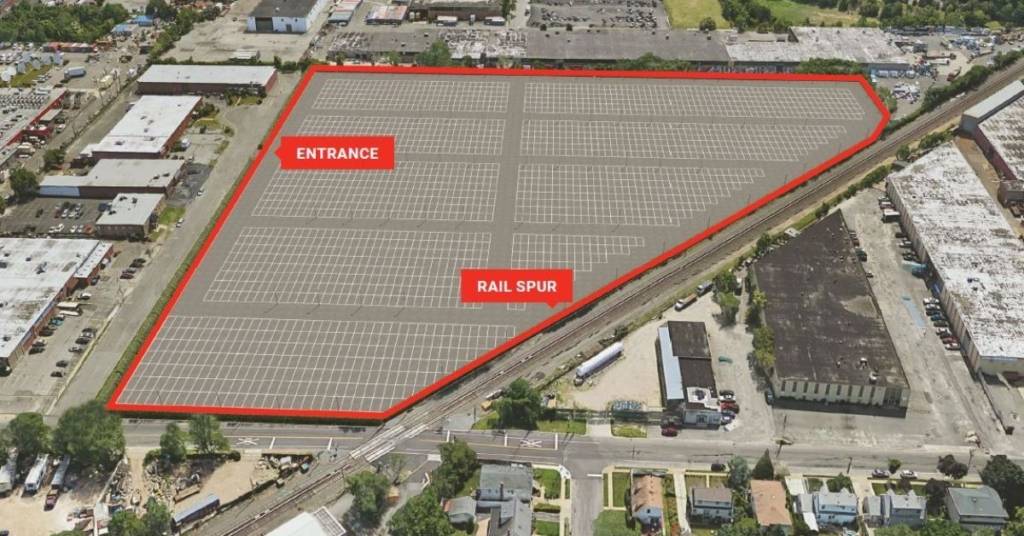 9. Land in Riverhead, New York
Sold: May 2021
Address: 5784 Sound Ave Riverhead, NY 11901
Sale Details
Sale Price: $42,500,000
Price/PSF: $57.43
Columbia Care has purchased plans for a cultivation site at 5784 Sound Avenue with the first harvest and sales for the state's medical marijuana program expected later this year.
Columbia Care is one of the largest and most experienced cultivators, manufacturers, and providers of medical and adult use cannabis products and related services with licenses in 18 United States jurisdictions.
The cannabis company currently operates 115 facilities, including 87 dispensaries and 28 cultivation and manufacturing facilities. It offers a myriad of cannabis products from flower, edibles, oils, and tablets, and manufactures brands including Seed & Strain, Amber and Platinum Label CBD.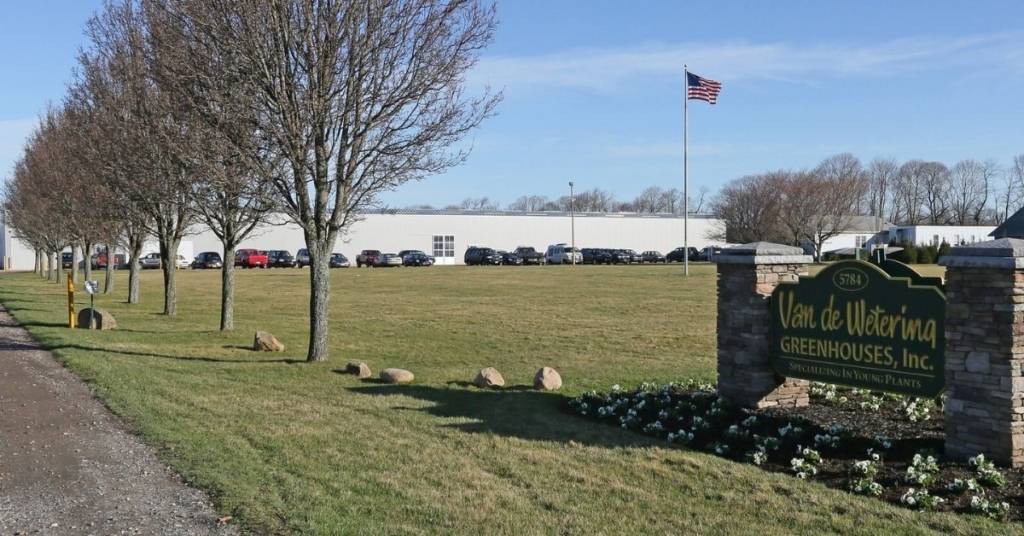 10. Apartment Complex in Roslyn, New York
Sold: March 2021
Address: 61 Bryant Ave Roslyn, NY 11576
Sale Details
Sale Price: $33,000,000
Price/Unit: $660,000
Price/PSF: $291.53
The Horizon at Roslyn is the gold standard for active adults living on Long Island. The property is conveniently located on the breathtaking Roslyn Harbor and is steps away from the Village of Roslyn. This luxury rental building is ideal for adults seeking easy living, spacious layouts, and stylish accommodations. The amenities include a 24-hour doorman, indoor parking, community room, fitness center, in-ground heated pool and screening room.
The property was 100% occupied at the time of the transfer.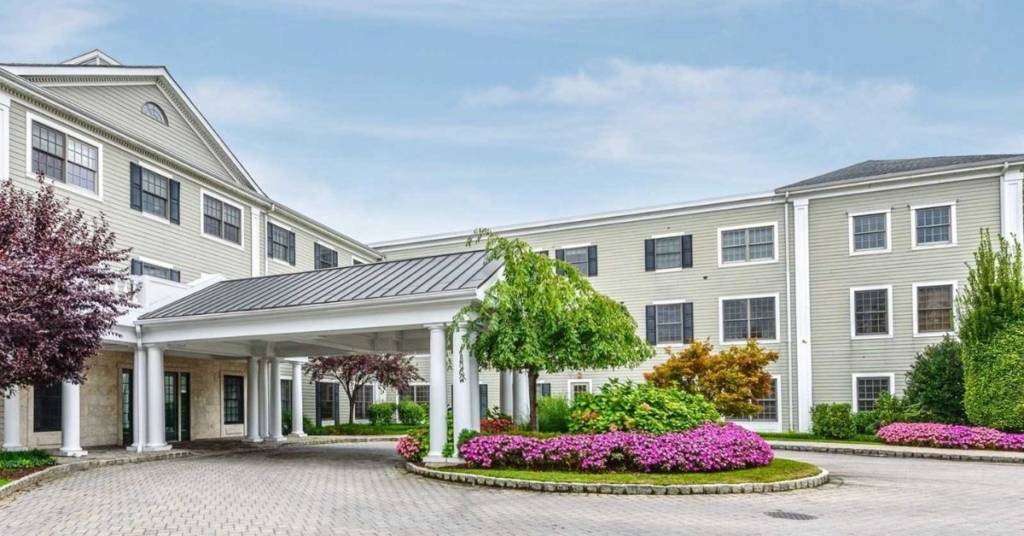 Thinking About Selling Your Commercial Property?
Our team can provide you with a complimentary property evaluation.
This 30+ page report includes financial analysis, sales comps, demographics, strategic marketing plan and more on your property.