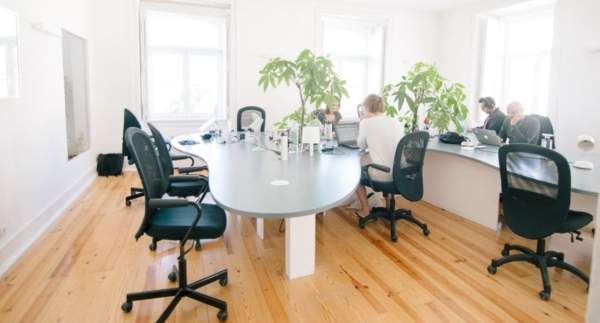 By David Winzelberg of Long Island Business News – February 19th, 2021
After nearly a full year of the pandemic, the health crisis has had unique impacts on each Long Island commercial real estate sector.
There have been some clear winners and losers.
Among those thriving is the industrial sector, as it benefits from ever-increasing demand for e-commerce warehousing and distribution space, prompting higher rents and sales prices.
Another winner is multifamily housing, buoyed by high occupancy and stronger-than-expected rent collections.
Probably the biggest loser has been the hospitality sector, as the virus kept hotel guests away and revenues plunged as a result.
Retail has also been hurt by the pandemic and its related state-mandated shutdowns. Many stores have closed, including some big-box chains, rent collection has suffered and sale prices of some shopping center properties have gone south.
However, the jury is still out when it comes to the office market, as companies continue to assess their needs for space with so many still working remotely.
While office vacancies have steadily risen and many tenants are offering more and more sublease space, brokers say office real estate on Long Island has weathered the storm better than neighboring suburbs that have greater supply.
But those who make their living in the office real estate market also acknowledge that the longer the pandemic lingers, the longer it will take for any kind of turnaround.
"The overall theme is uncertainty," says Phil Heilpern, a veteran broker with CBRE.
The numbers show a sector in decline. Over the past year, the Long Island office market has experienced a slowdown in leasing velocity and an increase in availability, after recording single-digit vacancy rates for the past five years.
Office leasing activity here in 2020 totaled nearly 1.6 million square feet, a 19 percent drop from the previous year, according to statistics from The Rochlin Organization.
The overall Long Island office vacancy rate reached 11.3 percent by the end of 2020, up substantially from the 8.8 percent vacancy rate recorded at the end of 2019.
However, office vacancy rates on Long Island remain among the lowest of other suburban markets in the tri-state region. Vacancy rates in New Jersey, Westchester County and Connecticut are currently running between 18 and 20 percent.
With many employees still working from home at least some of the time, parking lots at many Long Island office properties remain largely empty, nearly a year after the buildings were closed due to the COVID-19 pandemic. And as some businesses rethink their office space needs amid a swath of unoccupied work stations, many are downsizing their physical footprints.
As a result, the amount of sublease space being offered by existing Long Island office tenants doubled year-over-year, ending 2020 above 700,000 square feet, the highest amount reported since 2005.
Among those companies shedding space is Newsday, which is trying to sublease 44,133 square feet, the entire third floor of its new headquarters on Corporate Center Drive in Melville.
Others offering some of their space for sublease are Altice, which is looking to shed 151,695 square feet of its space at 200 Jericho Quadrangle; Dealertrack, which is offering 39,674 square feet of sublease space at its North Hills headquarters at 3400 New Hyde Park Road; and Medical Liabilities Mutual Insurance, giving up 26,714 square feet at 90 Merrick Ave. in East Meadow.
"Many companies are still determining their future occupancy needs, especially those with near-term lease expirations," Heilpern said. "Many are trying to decide what their office space will look like as we emerge from the pandemic. Because Long Island has a tighter supply of office space than other suburbs, we can certainly withstand 1 million or so square feet of space put back on the market."
Ron Koenigsberg, owner/broker of American Investment Properties in Garden City, says an ongoing change in work habits that pre-dates COVID is easing demand for office space.
"Office vacancy rates were already rising in 2019 pre-pandemic, as demand for suburban office space declined," Koenigsberg said. "Working from home was a trend that was growing before the pandemic. The office is not the center of business anymore."
It's a national trend. Facebook executives have said that they expect up to half its workers to be remote through 2025. The chief executive of Shopify, a Canadian e-commerce company that employs 5,000 people, tweeted in May that most of them "will permanently work remotely." Walmart's tech chief told his workers that "working virtually will be the new normal," according to a report from CNBC.
Still, many companies on Long Island haven't changed their opinions on their future office space needs, confident they will continue to thrive here. For example, Heilpern and his CBRE colleague Martin Lomazow recently represented Henry Schein in its lease renewal of 185,000 square feet at its corporate headquarters at 80 Bayless Road in Melville.
Adam Rochlin, owner/broker of The Rochlin Organization in Jericho, says most office tenants are holding their own.
"Tenants where their revenue depends on their location, like restaurants, hotels and entertainment venues, are struggling to pay rent," Rochlin said.
"But office tenants, whose revenue is not dependent on the location of their space aren't having that issue and they're still paying rent."
Rochlin acknowledges, however, that the virus is still influencing the market.
"With the increase in COVID positivity rate after New Year's celebrations, leasing activity ground to a halt," he said. "There's a similar concern about an increasing positivity rate as a result of Super Bowl gatherings."
Despite that, Rochlin remains cautiously optimistic about a rebound for office real estate here.
"While we haven't seen it yet this year, we're expecting a double-digit increase in suburban office leasing activity in the second half of 2021," Rochlin said.
Heilpern is also confident the office sector will prove to be resilient going forward, though questions remain.
"So far, Long Island hasn't had a massive COVID-related market collapse like there's been in some other regions," he said. "It still remains to be seen what the rest of 2021 will bring."