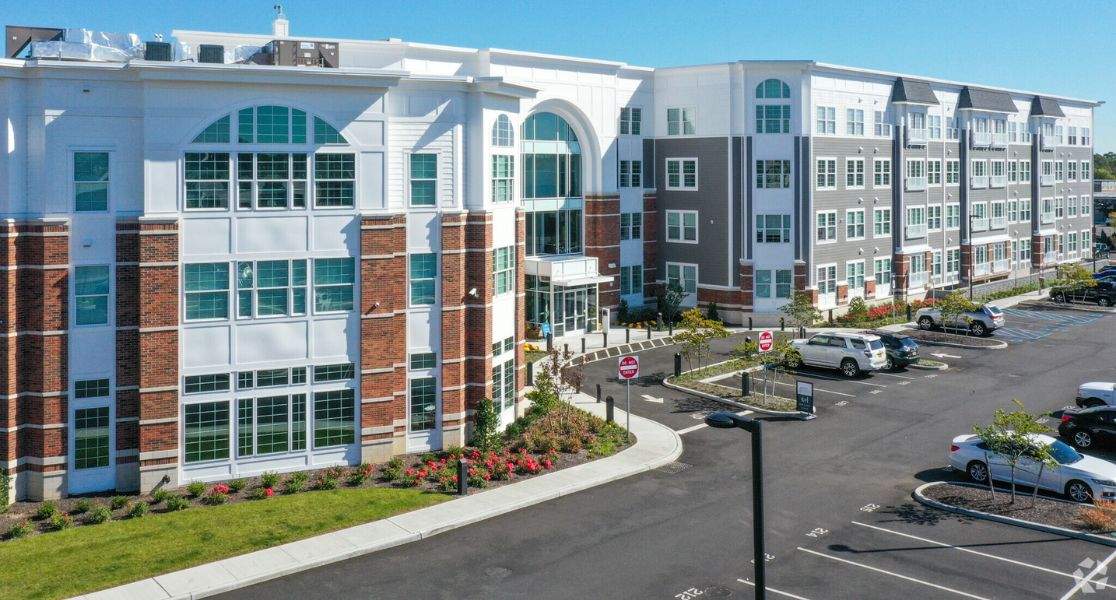 1. Fairfield The Wel at Lindenhurst
Sold: March 24, 2022
Address: 75 E Hoffman Ave, Lindenhurst NY 11757
Sale Details
Sale Price: $146,000,000
Price/Unit: $561,538
Price/PSF: $701.92
Fairfield Properties acquired this major apartment complex from TRITEC with both the real estate, and the significant 30-year IDA tax package, included in the sale.
Fairfield The Wel at Lindenhurst is a 260-unit, transit-oriented complex. Apartments at the complex range from studios to three-bedroom units. Amenities include a pool, fitness center, game room, and roof deck. The Wel, built on a 7-acre formerly industrial site, is located directly across from the Lindenhurst Long Island Rail Road station.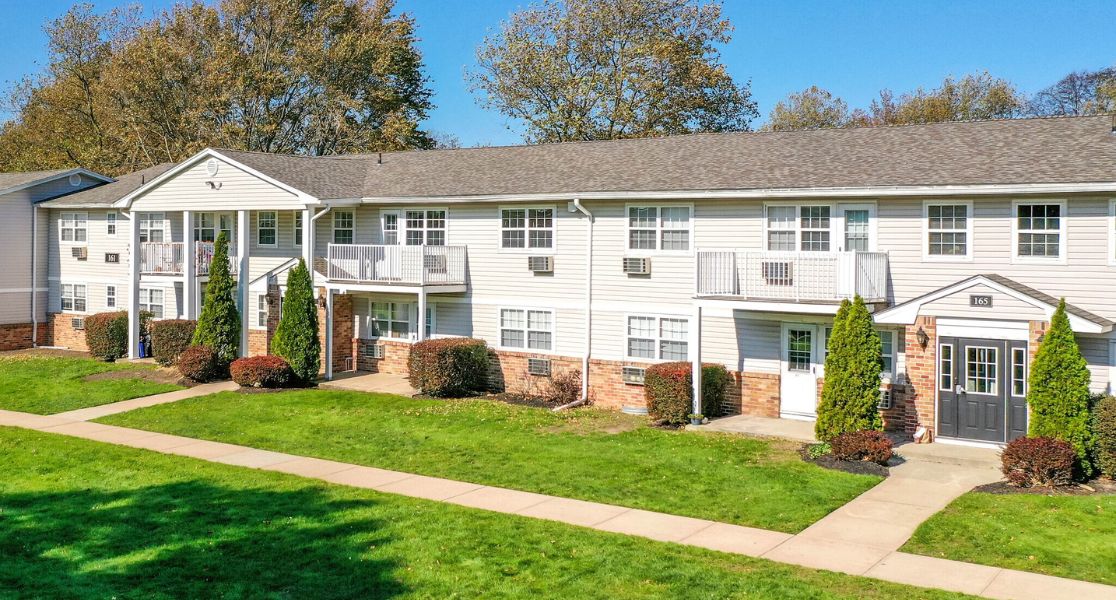 2. Hawthorne Court
Sold: July 6, 2022
Address: 211 Hawthorne Ave, Central Islip NY 11722
Sale Details
Sale Price: $138,000,000
Price/PSF: $322.98
Price/Unit: $317,972
Capstone Properties bought this asset from Abacus Capital Group for $138 million. The purchaser, Capstone Properties, has plans to invest in further improvements to the property, including more robust amenities.
Hawthorne Court is a 434-unit apartment complex that sits on a 23-acre lot. The property was renovated in 2002, has almost 700 parking spaces on-site, and was 93% occupied at the time of sale.
Current unit amenities include dishwashers, eat-in kitchens, walk-in closets, washers & dryers, and more. The complex itself has 24-hour access, storage space, and a sundeck.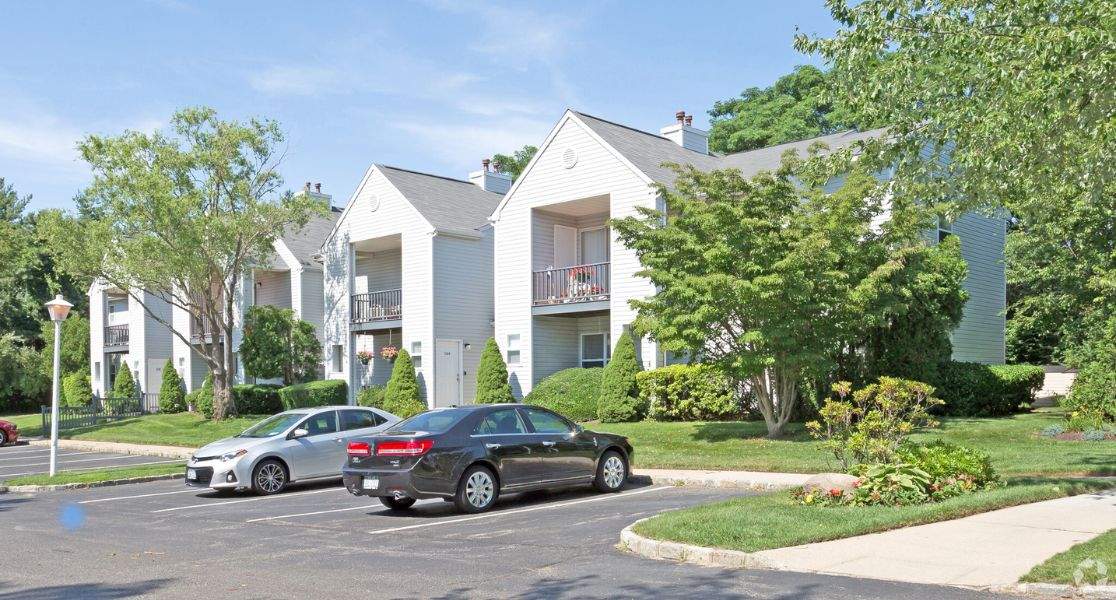 3. Fairfield Townhouses at Holbrook
Sold: February 10, 2022
Address: 1000 Saddle Rock Rd, Holbrook (& 100 Saddle Cove Road, Bohemia)
Sale Details
Sale Price: $160,700,000
Price/Unit: $431,989
Price/PSF: $328.85
Saddle Rock Apartments LLC sold this two-property portfolio at almost $432,000 price per unit to Fairfield Properties. Under their new ownership, the properties have been rebranded as the Fairfield Townhouses at Bohemia (100 Saddle Cove Rd), and the Fairfield Townhouses at Holbrook (1000 Saddle Rock Rd).
The two communities total 372 residential units. The unit amenities at the community include a dining room, kitchen, walk-in closet, washer/dryer, etc. Site amenities include a clubhouse, fitness center, playground, sauna, tennis court, and more.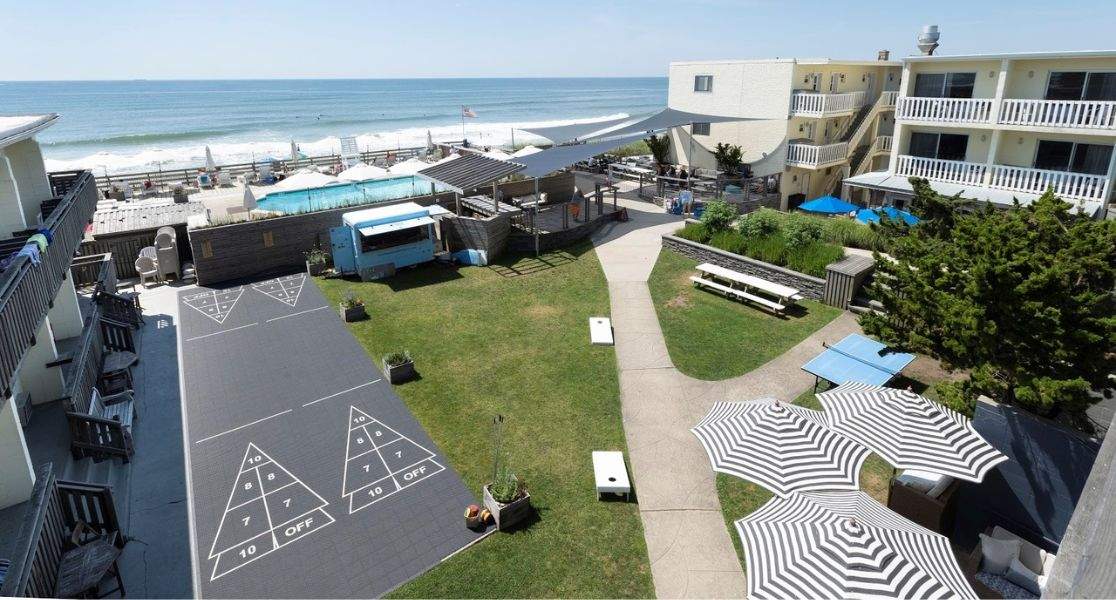 4. Marram Montauk
Sold: May 26, 2022
Address: 21 Oceanview Ter, Montauk NY 11954
Sale Details
Sale Price: $77,500,000
Price/PSF: $1,907.69
Marram is an "upper-upscale" resort located in the heart of Montauk. The 96-room hotel was traded from Bridgeton Development Group to KSL Capital Partners. The resort is located on the water with direct beach access from the property. There is a pool and a restaurant on-site. Additionally, rooms located on the second floor have a balcony.
As this sale signifies, while New York City's hospitality market is struggling, the Hampton market is thriving. Hospitality assets draw interest from investors because of the limited supply, restrictive zoning, and banning of major hotel chains on Long Island.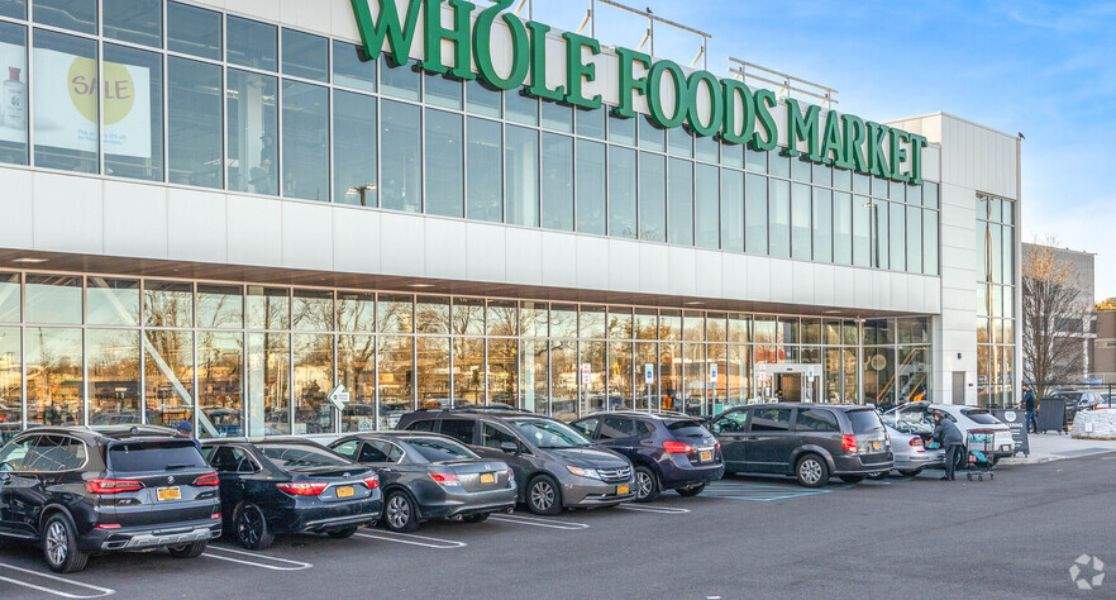 5. Whole Foods
Sold: April 26, 2022
Address: 867 E Gate Blvd, Garden City NY 11530
Sale Details
Sale Price: $65,250,000
Price/PSF: $1,088.82
This transaction represents the sale of two retail buildings owned by Midwood Investment & Development Company. The total square footage is 60,000 square feet between the Whole Foods building and the multi-tenant pad site. Both properties are fully leased and the pad site includes Citizens Bank and Bond Vet.
Whole Foods in Garden City is a 55,000 square feet building that was built in 2020. According to Placer.ai, the store ranks in the 94th percentile among all grocery stores in the United States.
This sale attracted interest from the most aggressive international and domestic institutions, REITs, and private capital due to its infill location, dominant anchor in Whole Foods, and long lease term.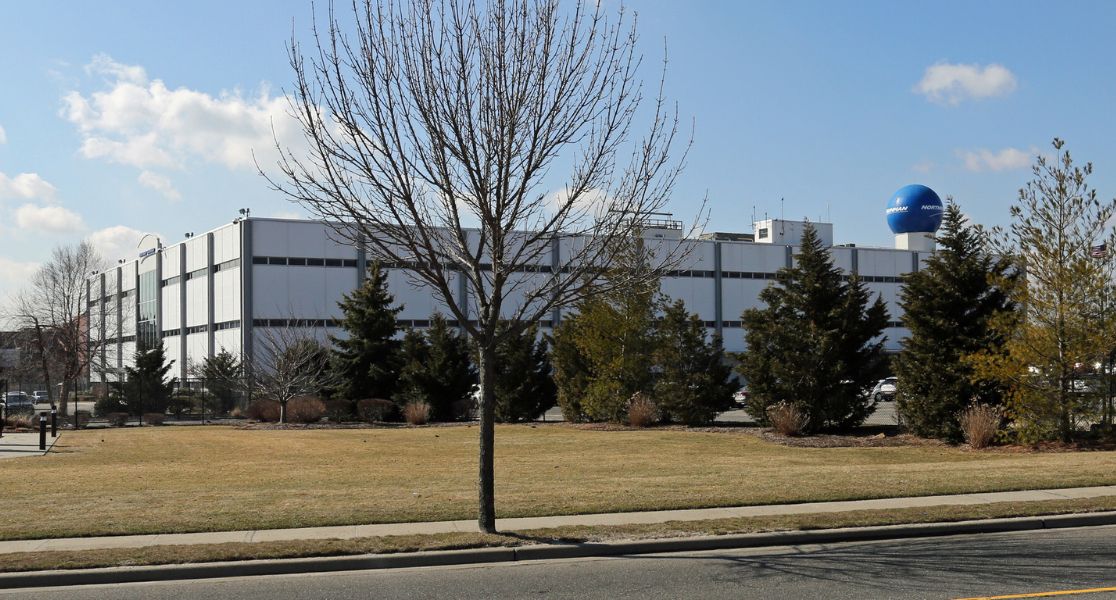 6. Redevelopment in Bethpage
Sold: June 29, 2022
Address: 600 Grumman Rd W, Bethpage NY 11714
Sale Details
Sale Price: $40,677,809
Price/PSF: $186.48
Northrop Grumman Corp sold this office property in Bethpage to Prologis, LP for its land value. The 17.5-acre site currently has a 218,000 square foot office building on it, likely to be redeveloped for industrial use, as most former Northrop Grumman properties are.
This location is zoned for light industrial use and has space for ample truck parking, which is a sought-after feature for new distribution facilities.
This sale represents the increasing demand for available industrial sites on Long Island, to accommodate rising e-commerce and distribution needs.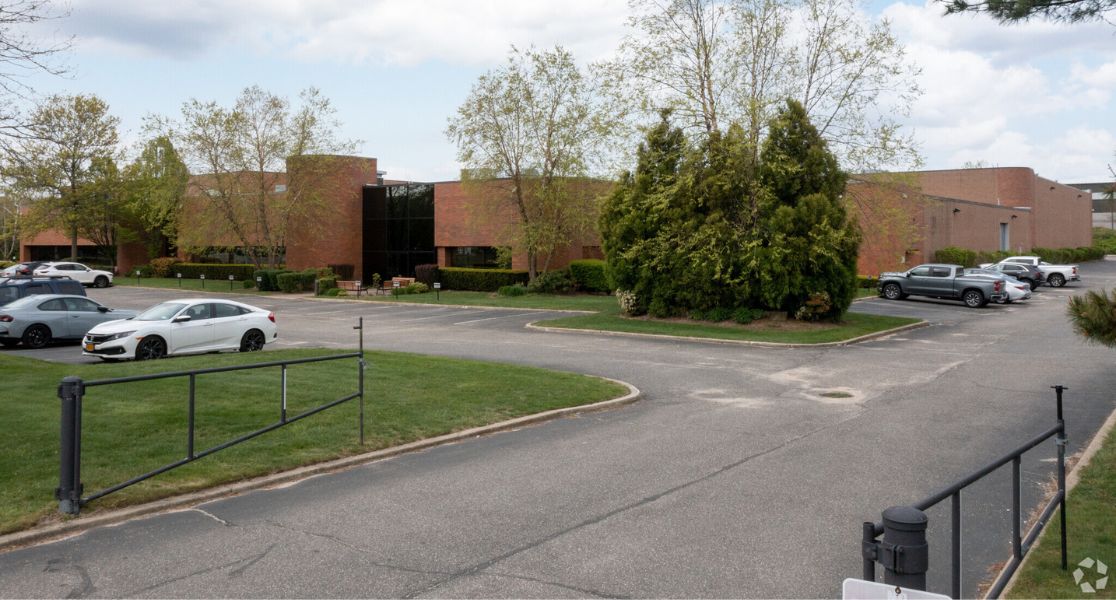 7. Industrial Building in Hauppauge
Sold: May 5, 2022
Address: 2100 Pacific St, Hauppauge NY 11788
Sale Details
Sale Price: $38,500,000
Price/PSF: $275.00
This warehouse space in Hauppauge consists of 140,000 square feet and sits on 7 acres of land. The property was fully-leased with two tenants occupying the space at the time of sale.
It was purchased by Link Logistics who specializes in developing last-mile distribution properties and has a portfolio of $400 million square feet of logistic facilities. This property is located adjacent to four other properties that the buyer also owns.

8. Rechler Business District
Sale: February 22, 2022
Address: Horseblock Rd, Medford NY 11763
Sale Details
Sale Price: $38,000,000
Price/AC Land: $520,548
The 73-acre site was traded from the Toussie family to Rechler Equity Partners LLC. They have plans to develop a new industrial park and rename the site to "Rechler Business District". Additionally, the main street will be named "Donald's Way" after the developer, Donald Rechler, who passed away in 2019.
The site offers 845,000 buildable square feet and Rechler Equity Partners has plans to develop the industrial park in phases. These plans include a 138,800 square feet building with 28 feet high ceilings and 49 feet by 44 feet column spacings. There will be 15 loading docks with an EFSR sprinkler system and 4 drive-in bays.
Rechler hopes to have construction on the first building completed by the end of 2022, or early next year. Rechler Equity Partners is well aware of the abundant demand for space amid Long Island's tight industrial sector. The company owns over 6 million square feet of industrial space with boasting near full occupancy rates.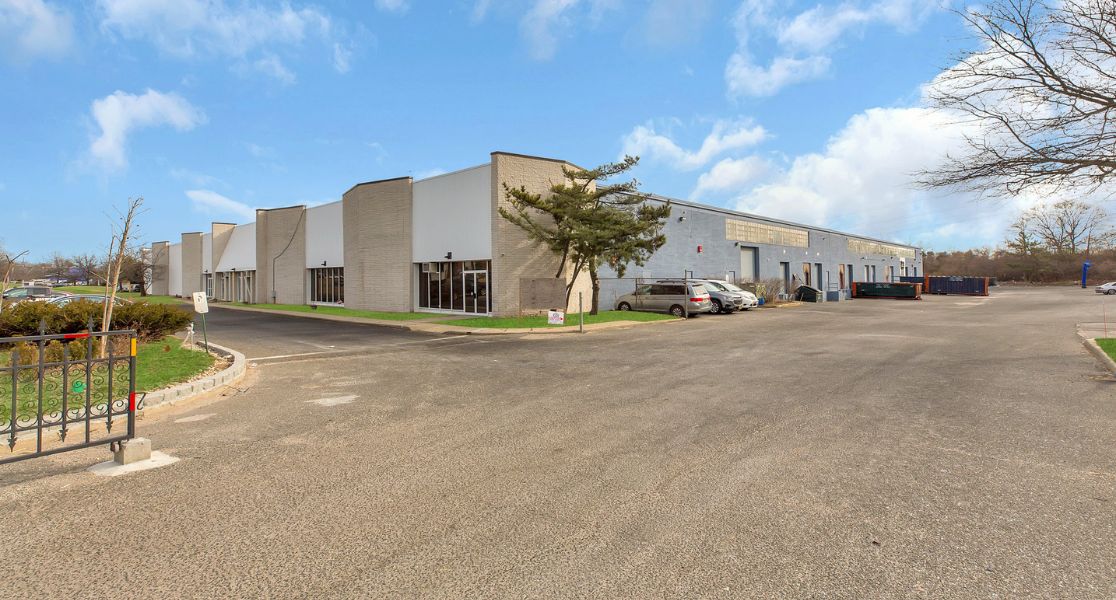 9. Manufacturing Building in Melville
Sale: July 18, 2022
Address: 135 Spagnoli Rd, Melville NY 11747
Sale Details
Sale Price: $35,150,000
Price/PSF: $295.38
Purchased by Brookfield Properties, this 1-story building is 119,000 square feet and sits on over 8 acres of land. There is on-site parking with 300 spaces, 1 drive-in door, a clear height of 20 feet, and a sprinkler system.
The deal was a sale-leaseback with the seller, Perfume Worldwide, a distributor of fragrances, cosmetics, and other personal care products, which will remain as a tenant at the property for the next five years. The huge demand for warehouse and distribution facilities here has been the driving force in big sales like these.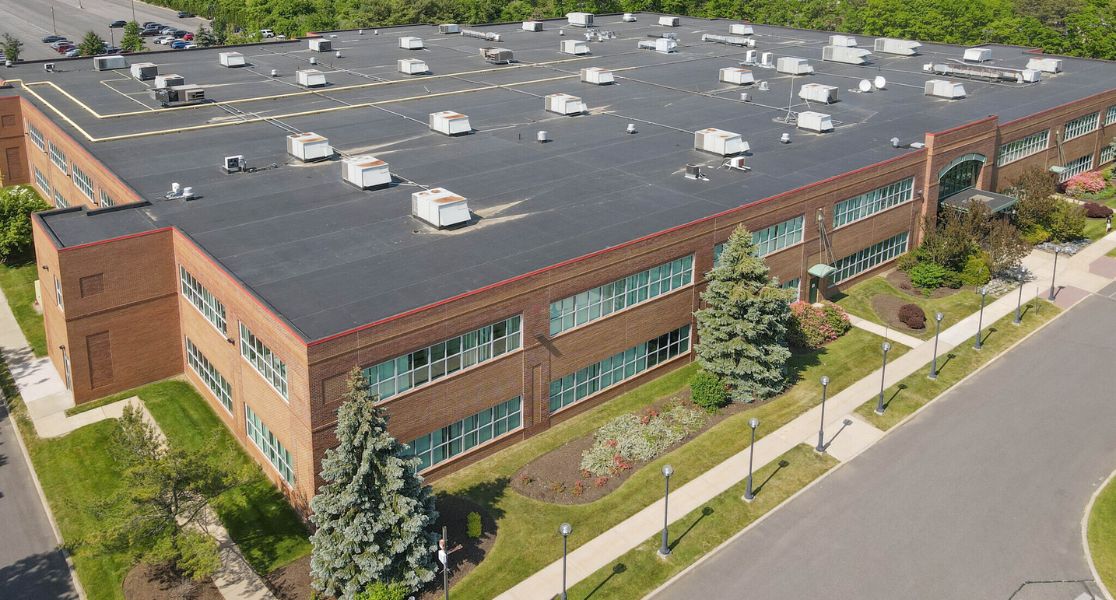 10. Office Building in Holtsville
Sale: May 19, 2022
Address: 5000 Corporate Ct, Holtsville NY 11742
Sale Details
Sale Price: $28,500,000
Price/PSF: $107.76
This sale represents a transaction between Office Properties Income Trust (seller) and Northpath Investments (purchaser).
The building in Holtsville contains 264,500 square feet which is split between 2 stories. It was 93% leased at the time of sale. The property sits on 36.3 acres of land and there is an abundant amount of on-site parking spaces for its tenants and visitors.
The IRS, which currently occupies about 115,000 square feet at the property, has been the building's anchor tenant ever since. Other tenants include the U.S. Citizenship and Immigration Service, which leases about 50,000 square feet, and CARCO Group, which occupies around 35,000 square feet.
Northpath Investments believe the highest and best use of the site is industrial. When the leases come up for renewal, if the tenants decide not to renew, Northpath Investments will look into a redevelopment of the site.