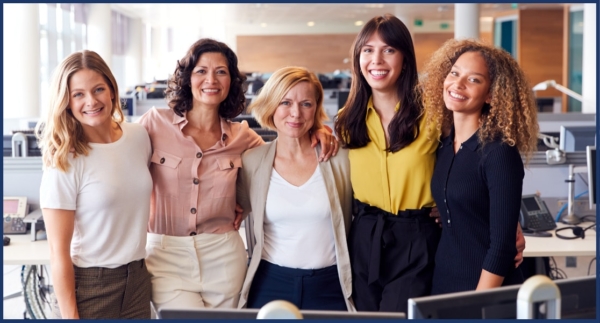 March is Women's History Month. It's important we recognize the accomplishments of all women, but also to highlight women in commercial real estate.
Known as a male-dominated industry, there are women who have broken gender barriers and made huge strides. Below we cover ten women in the commercial real estate industry.
P.S. We also wrote an article on '6 Women Pioneers in Commercial Real Estate and Technology'. We suggest you read it, if you haven't. Check it out here.

Here are 10 Women Leaders in Commercial Real Estate
1. Debra Cafaro, Chief Executive Officer of Ventas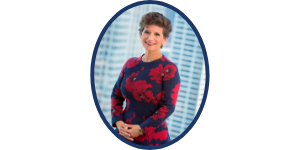 Debra Cafaro is the CEO and chairman of the Board of Ventas Inc. Ventas is a healthcare REIT which owns over 1,200 health care properties across the United States, Canada, and the United Kingdom.
As Cafaro became in charge of Ventas in 1999, the company was facing collapse. Ventas' main tenant was facing bankruptcy and stopped paying rent, among many other issues.
Cafaro managed to restructure Ventas' bank debt and led a global restructuring of it's assets, avoiding a bankruptcy disaster. Additionally, she settled the outstanding Medicare lawsuits with the Department of Justice.
From there, Debra Cafaro continued a growth and diversification strategy, leading the company to thrive.
2. Andrea Olshan, Chief Executive Officer of Olshan Properties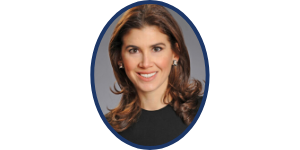 Andrea Olshan is the CEO of Olshan Properties, a New York City-based commercial real estate firm. Her father, Morton Olshan, founded the firm and is now the chairman.
Olshan Properties specializes in development, acquisition, and management for over 55 years.
Their track record boasts owning and managing 19,000 multi-family properties, over 11 million square feet of office and retail buildings, and over 1,000 hotel rooms. Their national footprint spans over 11 states.
3. Mary Ann Tighe, Chief Executive Officer of CBRE's NY Tri-State Region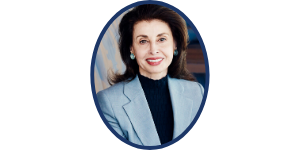 MaryAnn Tighe has been the CEO of the New York Tri-State Region of CBRE since 2002. CBRE is the largest commercial real estate services firm in the world.
To learn more about her accomplishments and awards, click here.
4. MaryAnne Gilmartin, Chief Executive Officer of Forest City Ratner Cos.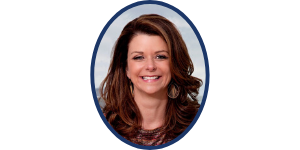 MaryAnne Gilmartin joined Forest City Ratner in 1994. Forest City Rater is a NYC-based commercial and residential development firm.
From 2013 to 2018, she served as CEO after extensive years as the Executive V.P. of the firm's commercial development and leasing division.
Gilmartin's most notable projects include the $4 billion, 22-acre Atlantic yards development. This was one of Brooklyn's all-time biggest developments. As a result of the development came the Barclays Arena, upgraded LIRR train yard, new subway facilities, and more.
Other large projects include the near 2 million square feet New York Times headquarters, and the Beekman Residential project.
5. Kelsey Nakamura, Director at Cushman & Wakefield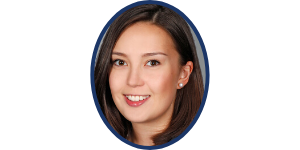 Kelsey Nakamura joined Cushman & Wakefield's New Jersey division in 2012. Her focus in the firm is in office brokerage, including tenant and landlord representation.
In such a short time Nakamura has received many awards. She was ranked one of New Jersey's top brokers in 2013 and 2015, recognized in Real Estate Forum's "Tomorrow's Leaders – New Jersey" and more.
6. Tara P. Carver, Partner at Saul Ewing Arnstein & Lehr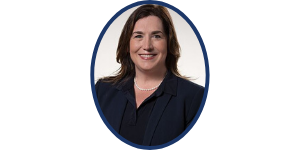 Tara P. Carver practices real estate law and accounting at Saul Ewing Arnstein & Lehr. Specifically, she's been focusing on commercial real estate and commercial loan transactions for over 20 years.
Carver represents both private and institutional clients, local and national transactions, secured and unsecured facilities, multi-tiered transactions and more.
She's President of the Commercial Real Estate Women of New Jersey (CREW NJ), and received inclusion in 'The Best Lawyers in America, 2018 to Present'.
7. Gina Baxter, Chief Operating Officer at Sabre Real Estate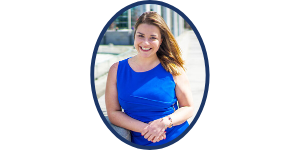 Gina Baxter has been part of the Sabre Real Estate team since its start in 2011. As the Chief Operating Officer, she oversees all marketing projects and day-to-day management of the company.
Baxter strategizes and manifests innovative ways to grow the firm's presence and brand.
Before Sabre, she's had an extensive career in the retail sector of commercial real estate. She served as Retail Coordinator for the Long Island and Outer Boroughs teams at CBRE, and worked in the new store development office of Starbucks for many years
8. Debra Tantleff, Founding Principal of Tantum Real Estate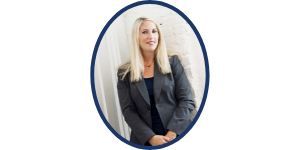 Debra Tantleff is the founding principal of Tantum Real Estate, a certified Women's Business Enterprise. Her firm focuses on creating vibrant, boutique, multi-family and mixed-use communities in New Jersey.
Before creating Tantum Real Estate, Tantleff was Vice President of Development at Roseland Property Company. There she established a reputation for her mixed-use projects, consisting of more than 5,000 residential units and 200,000 square feet of retail space.
Now, Tantleff serves on the New Jersey Committee of the Regional Plan Association, the Executive Board of Directors for Downtown NJ, and much more.
9. Cathy Jones, CPA, SIOR, CCIM, Founder of Sun Commercial Real Estate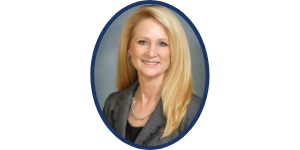 Cathy Jones founded Sun Commercial Real Estate in 2006. Her firm operates two offices, one in Las Vegas, Nevada, and the other in Scottsdale, Arizona. It's the top woman owned and led brokerage in the Las Vegas marketplace.
Jones' experience in finance and commercial real estate is extensive. She has over 30 years focused in investment sales, financial and market analysis, property management, financing, and more.
10. Val Achtemeier, Executive Vice President at CBRE Capital Markets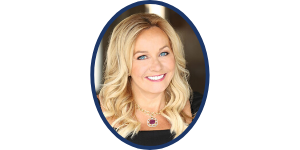 Valerie K. Achtemeier is an Executive V.P. at CBRE Capital Markets, in the Debt & Structured Finance Group. Based in Los Angeles, Achtemeier leads a team in placing debt and equity on commercial real estate throughout the United States.
Throughout her career she has originated more than $32 billion of commercial loans and joint venture equity transactions.

Know Anyone Who Should be on This List? Let us Know.
We've compiled this list of successful women leaders in commercial real estate through research on national and local levels. There are many more women who should be included on this list.
Do you know any?
Let us know in an email to rashaad@aiprops.com or in a social media post.