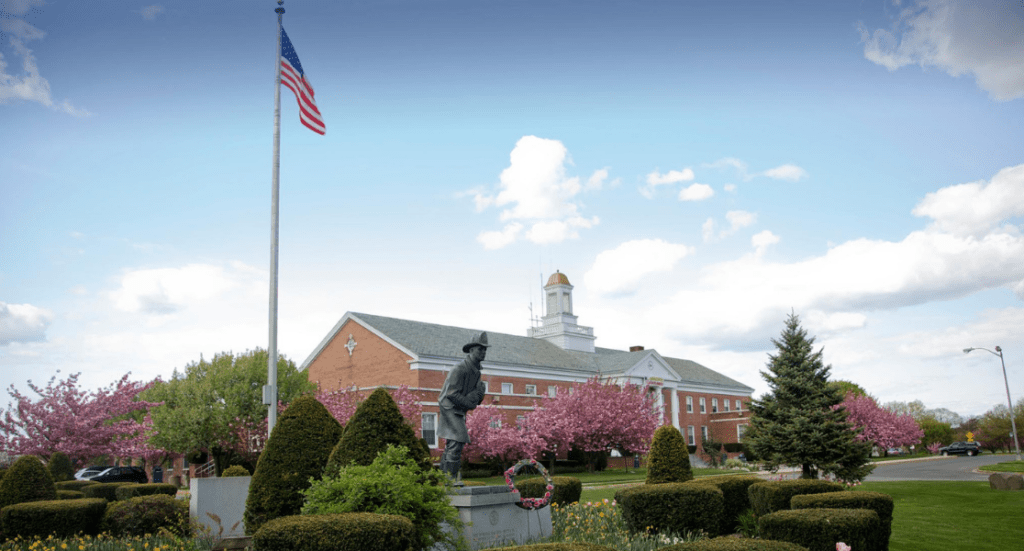 In this quarterly series, we examine Long Island towns exploring facts and
demographics, real estate happenings, and recent or new changes.
Located in the Town of Babylon, Babylon Village in Suffolk County, New York is a 2.8 square mile area, which is home to over 12,500 people and 4,700 households, as of the 2010 census. While the median age is 43, the village's population is spread out with 5.3% under the age of 5, 22.5% under the age of 18, 5.2% from 20-24, 25.7% from 25-44, 31.6% from 45-64, and 12.1% who were 65 years or older. The median family income in Babylon Village is $127,407 with a median property value of $440,400. The home-ownership rate was 78.2% and 15.3% of housing units were in multi-unit structures.

As for commercial real estate, a recent deal was comprised of an 8,000 square foot, two-story mixed-use building that sold for $2.3 million. The building is located on Deer Park avenue on a .32 acre lot, and includes two retail stores on the ground level and office space above.
The Babylon Village area was first settled in 1689 by English settlers who were attracted to the area by an abundant supply of salt hay that was harvested to provide food and bedding for livestock. Before long, settlers came to the area for easy access to fishing, clamming, and hunting. The Village's first permanent dwelling was built around 1760, the first house of worship, the First Presbyterian Church, in 1783, and the first school in 1805. The arrival of the South Side Railroad in 1867 established Babylon Village as a premiere resort destination with its close proximity to nearby beaches.
            Since its settlement, the Village of Babylon has only grown and flourished and is now well known for its substantial shopping and business district.  Many Long Island towns and communities have worked to create a "downtown" feel within their village centers, where shopping, dining, nightlife, and other enticing pursuits are all within walking distance of one or more streets.  The Village of Babylon has offered this kind of experience for decades.  Today the village is best known for its restaurants, shops, art, and community events making the quaint, upscale waterfront destination one of Long Island's South Shore hangouts of choice for locals and visitors alike.
One of the latest and much welcomed additions to the Village is the renovation of the Argyle Theatre, which is located on West Main Street. This 480-seat venue occupies a historic movie theater and now includes a full Broadway stage to host professional theatre, concerts, comedy, touring acts, and a performing arts education initiative. The hope is that this new renovation will infuse new life into a historic community space and will inspire new economic and cultural growth in the area.
            The restaurant and nightlife scene in the Village of Babylon are plentiful with many innovative eateries and bars lining Deer Park Avenue and Main Street.  Some to note are the Post Office Café (130 Montauk Highway) which has been in business for over 40 years within a former USPS building, the Babylon Carriage House (21 Fire Island Avenue) which is an upscale bar and grille that occupies an old carriage house that was built just after the Civil War, Monsoon (48 Deer Park Avenue) which is a trendy bi-level Pan-Asian restaurant built in a former bank, The Brixton (111 Deer Park Avenue) which is a gastropub with a relaxed ambiance and diverse drink selection, and much more.  Recently announced is the Village's Price Fixe Tuesdays where guests can enjoy meals from participating restaurants from $19-$29.
This season the Village of Babylon will begin holiday festivities with lamppost decorating by residents, a holiday cookie decorating content, an Old Fashioned Night of Shopping, and Christmas at Conklin House. On December 2, at 4 p.m. the village will light the tree at Argyle Park.