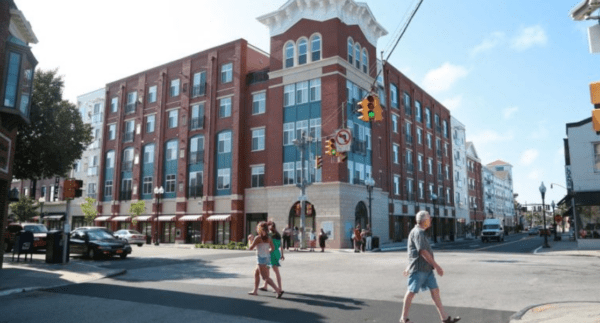 Through what seems like the most steady transformation, Patchogue has become a Long Island hotspot and a must-visit destination
. In this article, we're highlighting one of Long Island's most vibrant villages. We'll discuss demographics, economic activity, and real estate happenings.
Details about Patchogue, NY Demographics
Patchogue, a village on the south shore of Long Island in Suffolk County, has a population of over 12,500 people and a population density of 5,437 per square mile
. This is is 1,415% higher than the New York average and 5,901% higher than the national average.
Also notable, Patchogue's median age is 35. That is approximately 9% lower than the New York average of 38. Although it feels like the village's revival happened overnight, it was in fact well and planned.

Beginning of Patchogue Village's Revival
Since 2004, Patchogue added over 200 households from outside the area and its population continues to rise
. Between 2000 and 2017, Patchogue saw near $700 million in economic activity. The village added near 6,000 direct and indirect jobs as well as over 50 businesses.
Patchogue has experienced tremendous growth in the decades since the 1800s when factories and mills dominated the area
.
Patchogue's growth can
be attributed
to a willingness from business, civic and political leaders working together to turn ideas into reality
.
From 1998 through 2017, Patchogue secured close to $40 million in grants, public investment, incentives, and loans
.
From those loans, Patchogue was able to transform itself into one of Long Island's most vibrant villages
.
Patchogue's Booming Downtown Area Today
Downtown Patchogue is booming with restaurants, bars, retail, and culture.
The village is seeing openings of new businesses, bringing in new residents, artists, and visitors from across Long Island
.
From cupcake cafes, to oyster bars, to cheese shops, Patchogue has you covered when it comes to food with over 25 downtown restaurants
.
New on the scene is I Heart Mac & Cheese which very recently opened at 3 Village Green Way in the New Village complex.
This casual eatery specializes in custom, build-your-own macaroni and cheese bowls, and grilled cheese sandwiches
.
Patchogue also has plenty of options for shopping; some are mainstays like Blum's which has been in business for over 90 years, others like Ellie J + Co
. aka Retail Therapy is a newer arrival.
It is imperative that we mention the Patchogue Theatre for the Performing Arts which has played a major role in the revitalization of downtown Patchogue
.
The village-owned theater opened in 1998 following a $3.35 million renovation of the old Patchogue Theater, which opened in 1923 and hosted first-run movies and vaudeville shows
.
The current theater attracts about 150,000 people a year to live shows and concerts and helps to feed business to local shops and restaurants
.
Another exciting addition to Patchogue is the arrival of Blue Point Brewery Co. which is set to move into the former Briarcliffe College site on West Main Street.
Multi-Family
at The Heart of The Long Island Village
Patchogue wouldn't be what it is today without the hundreds of apartments that are in the village. At the heart of the village's growth, we have many multi-family projects that have been or are being built. Artspace Lofts, a 45-unit rental development, Cooper Beach, an 80-townhome project, and New Village with around 300 rental units are a few.
These housing opportunities not only help to make Patchogue an ideal place for younger generations, but act as ready-made customers for the local retail shops.