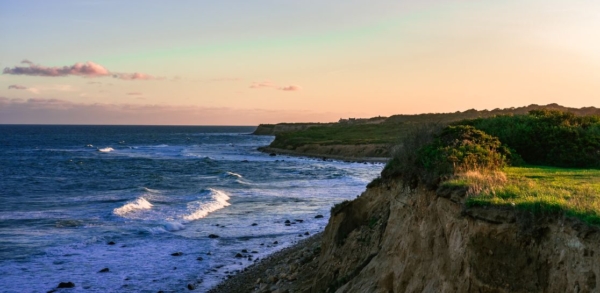 If you are visiting Long Island or looking for a fun summer activity you have come to the right place! Long Island is boastful for its variety of activities and beautiful views spanning from Port Washington to Montauk point. Here are activities to enjoy on Long Island during this summer season.
1. Places to Eat by the Waterfront
Surrounded by the Long Island Sound and the Atlantic Ocean, Long Island is home to many amazing restaurants with gorgeous waterfronts.
Jordan Lobster Farms
A place that comes to mind is Jordan Lobster Farms. Jordan Lobster Farms is very versatile as it is a Fishmarket, Clam Bar, Indoor restaurant, and a backyard bar. They serve fresh seafood which comes from their fish market and their lobster roll, served both hot and cold, is to die for.
The waterfront view is overlooking the water in between Long Beach and Island park and if you happen to catch the sunset it will overlook the horizon of the water.
Walls Wharf
Another restaurant that has a stunning view is Walls Wharf.
Walls Wharf is located in Bayville and has a back seating area which overlooks the Sound. Not only can you sit on the back deck to view the sunset on the Sound, but they also have seating on the beach.
This is the perfect date night spot if you love seafood and have an appetite for a good sunset.
Prime American Kitchen and Bar
For a night out in Suffolk County, Prime American Kitchen and Bar is an astounding restaurant with incredible views of Huntington Harbor.
The dine-in experience is unmatched due to the warm ambiance and high-class feel. Prime's menu offers a wide variety of seafood, including a raw bar, a sushi bar, and other grilled options.
They also have a large selection of cocktails and other beverages available.
2. Farms to Visit on Long Island
Lewin Farms
Moving farther out east, Lewin Farms is the first "Pick your own" farm on Long Island. Not only is this a thrilling experience for children, but adults will have a blast as well.
They have a variety of berries, vegetables, and other fruit for you to choose from depending on the season.
Here is a list of their options:
Strawberries : Late May-June.
Raspberries: Late June through early September.
Blueberries : Late June – mid-August.
Blackberries : Late July – Late August.
Peaches : Mid July – Mid September.
Tomatoes : Late August – Late October.
Peppers : Late August – Late October.
Eggplant : Late August – Late October.
Apples : Late Aug/September – October, sometimes can go into November on occasion.
Pumpkins/Gourds : mid/late September – Late October.
Lewin Farms also offers prepared treats like corn on the cob, baked goods, and ice-cream. They have activities like the corn maze, and tractor rides.
3. A Trip to the Hamptons
Whether you are going with family or friends, a trip to the Hamptons is well worth it. Here is a look at activities you can enjoy in the Hamptons.
Beaches
The Hamptons is known as the "Wealthy man's getaway". The beautiful beaches clearly show why that is. What beaches should you go to? Two beaches we recommend are Cooper's Beach and Main Beach.
Coopers Beach
Main Beach
Shopping
A large part of why people go out east is window shopping in the Village. Southampton Village is quite the condensed area that offers a variety of boutiques.
The area gives a small town feel, while maintaining a sense of luxury. Going store to store can take up your whole day with the town's combinations of local, pop-up, and name-brand shops.
4. Go Camping & Enjoy The Outdoors
If you want to spend some time outdoors, Long Island offers a multitude of campsites. Wildwood State Park overlooks the Long Island Sound and offers many activities for visitors.
Wildwood State Park is 600 acres of land that comprises campsites and trailer sites that are public use. It's great for time with family or friends because they offer activities such as swimming, fishing, and hiking.