1. Fairfield Townhouses at Holbrook
Address: 1000 Saddle Rock Rd, Holbrook, NY (& 100 Saddle Cove Rd, Bohemia)
Sale Date: February 10, 2022
Sale Price: $160,700,000
Price/Unit: $431,989
Price/SF: $329
Saddle Rock Apartments LLC sold this two-property portfolio at almost $432,000 price per unit to Fairfield Properties. Under their new ownership, the properties have been rebranded as the Fairfield Townhouses at Bohemia (100 Saddle Cove Rd), and the Fairfield Townhouses at Holbrook (1000 Saddle Rock Rd).
The two communities total 372 residential units. The unit amenities at the community include a dining room, kitchen, walk-in closet, washer/dryer, etc. Site amenities include a clubhouse, fitness center, playground, sauna, tennis court, and more.

2. Fairfield The Wel at Lindenhurst
Address: 75 E Hoffman Ave, Lindenhurst, NY
Sale Date: March 24, 2022
Sale Price: $146,000,000
Price/Unit: $561,538
Price/SF: $702
Fairfield Properties acquired this major apartment complex from TRITEC with both the real estate and the significant 30-year IDA tax package, included in the sale.
Fairfield The Wel at Lindenhurst is a 260-unit, transit-oriented complex. Apartments at the complex range from studios to three-bedroom units. Amenities include a pool, fitness center, game room, and roof deck. The Wel, built on a 7-acre formerly industrial site, is located directly across from the Lindenhurst Long Island Rail Road station.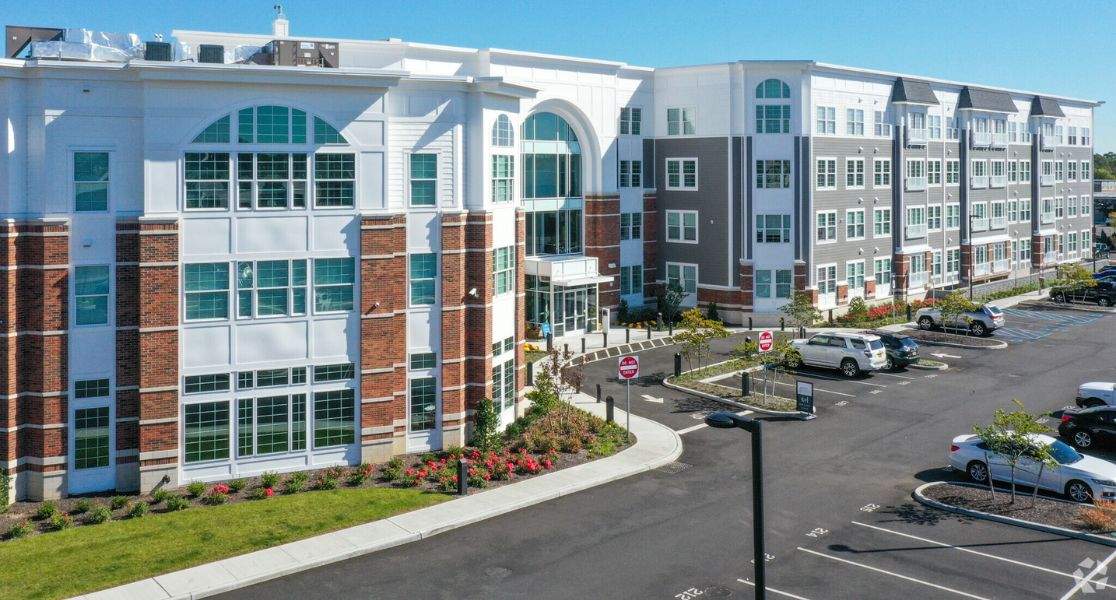 3. Hawthorne Court
Address: 211 Hawthorne Ave, Central Islip, NY
Sale Date: July 6, 2022
Sale Price: $138,000,000
Price/Unit: $317,972
Price/SF: $323
Capstone Properties bought this asset from Abacus Capital Group for $138 million. The purchaser, Capstone Properties, has plans to invest in further improvements to the property, including more robust amenities.
Hawthorne Court is a 434-unit apartment complex that sits on a 23-acre lot. The property was renovated in 2002, has almost 700 parking spaces on-site, and was 93% occupied at the time of sale.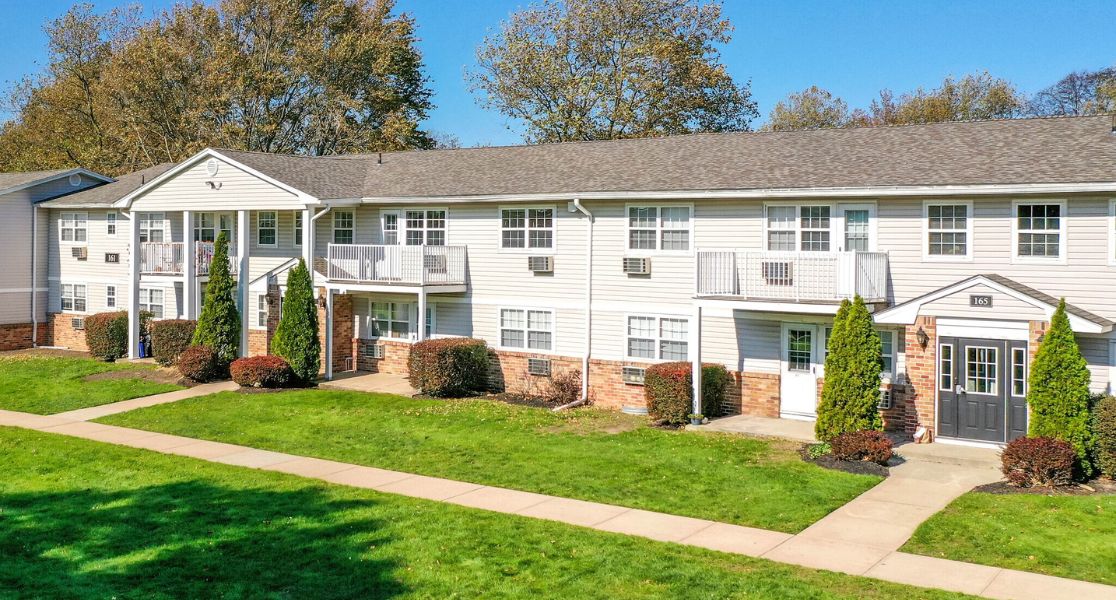 4. The Gardens at Great Neck
Address: 2-50 Great Neck Rd, Great Neck, NY
Sale Date: November 9, 2022
Sale Price: $92,959,375
Price/SF: $732
The Gardens at Great Neck was sold by Kabro Associates to Kimco Realty Corp as part of a 20-property portfolio sale. The portfolio was approximately 94% occupied at the time of sale.
This property consists of 126,900 square feet and has almost 600 feet of frontage on Great Neck Rd. Anchor tenants at this location include Chipotle Mexican Grill, Starbucks, Wells Fargo, TD Bank, and more.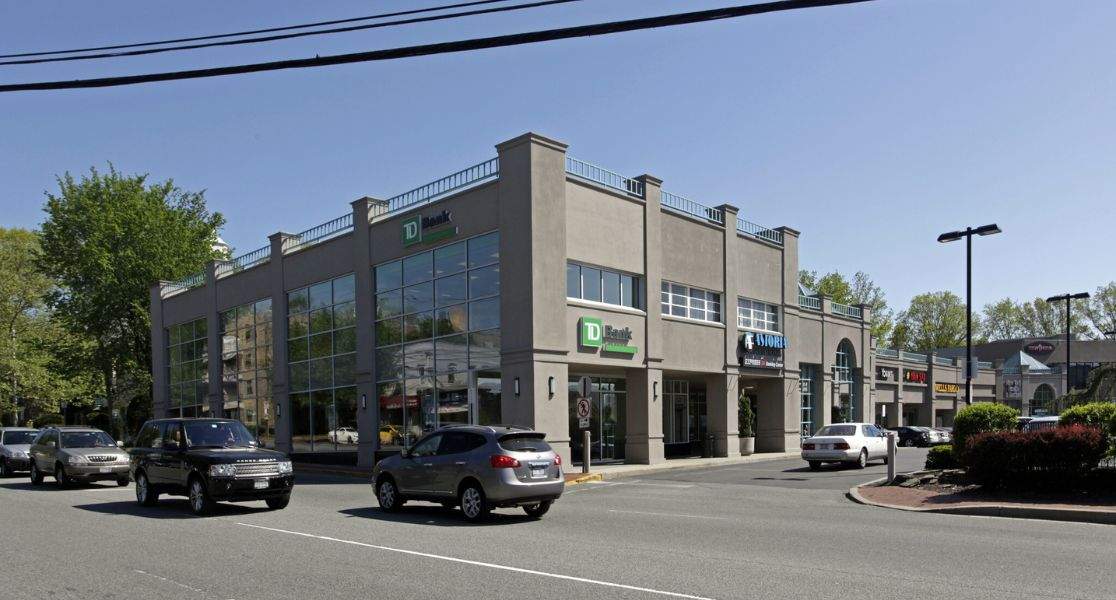 5. Southgate Shopping Center
Address: 4900-4966 Merrick Rd, Massapequa Park, NY
Sale Date: November 9, 2022
Sale Price: $82,578,125
Price/SF: $682
Kabro Associates sold Southgate Shopping Center to Kimco Realty Corp in the portfolio sale. The 121,000 neighborhood shopping center boasts anchor tenants such as Chase Bank, King Kullen, Orangetheory Fitness, and UPS Store.
In a press release, Kimco Realty states: "This acquisition was a rare chance to expand our presence in one of Kimco's most highly desired markets, with a portfolio of irreplaceable real estate located in one of the most heavily trafficked, densely populated, suburbs that offer high barriers to entry and affluent communities."
This portfolio acquisition brings Kimco Realty's ownership on Long Island to 36 assets, totaling over 3.5 million square feet.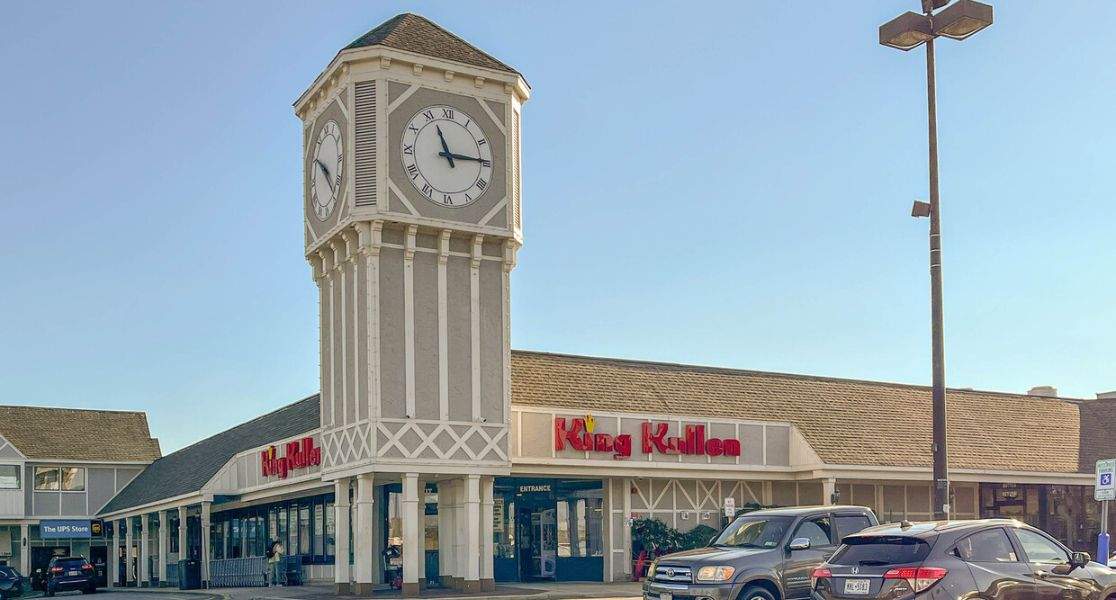 6. Marram Resort
Address: 21 Oceanview Ter, Montauk, NY
Sale Date: May 26, 2022
Sale Price: $77,500,000
Price/SF: $1,908
Marram is an "upper-upscale" resort located in the heart of Montauk. The 96-room hotel was traded from Bridgeton Development Group to KSL Capital Partners. The resort is on the water with direct beach access from the property. There is a pool and a restaurant on-site. Additionally, rooms located on the second floor have a balcony.
As this sale signifies, while New York City's hospitality market is struggling, the Hampton market is thriving. Hospitality assets draw interest from investors because of the limited supply, restrictive zoning, and banning of major hotel chains on Long Island.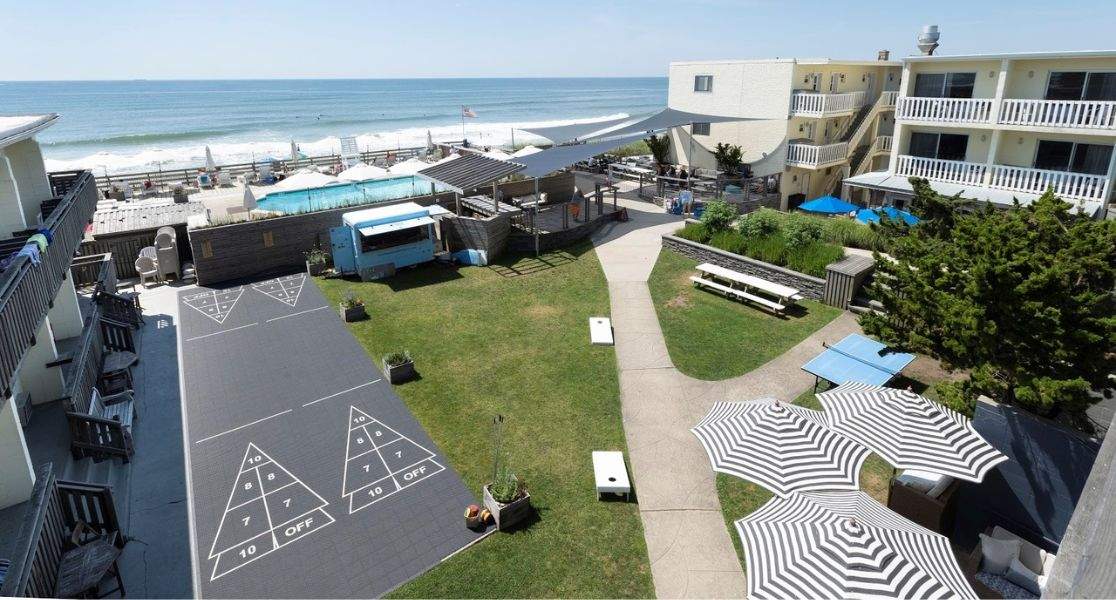 7. Whole Foods
Address: 867 E Gate Blvd, Garden City, NY
Sale Date: April 26, 2022
Sale Price: $65,250,000
Price/SF: $1,089
This transaction represents the sale of two retail buildings by Midwood Investment & Development Company. The total square footage is 60,000 square feet between the Whole Foods building and the multi-tenant pad site. Both properties are fully leased and the pad site includes Citizens Bank and Bond Vet.
Whole Foods in Garden City is a 55,000 square feet building that was built in 2020. This sale attracted interest from the most aggressive international and domestic institutions, REITs, and private capital due to its infill location, dominant anchor in Whole Foods, and long lease term.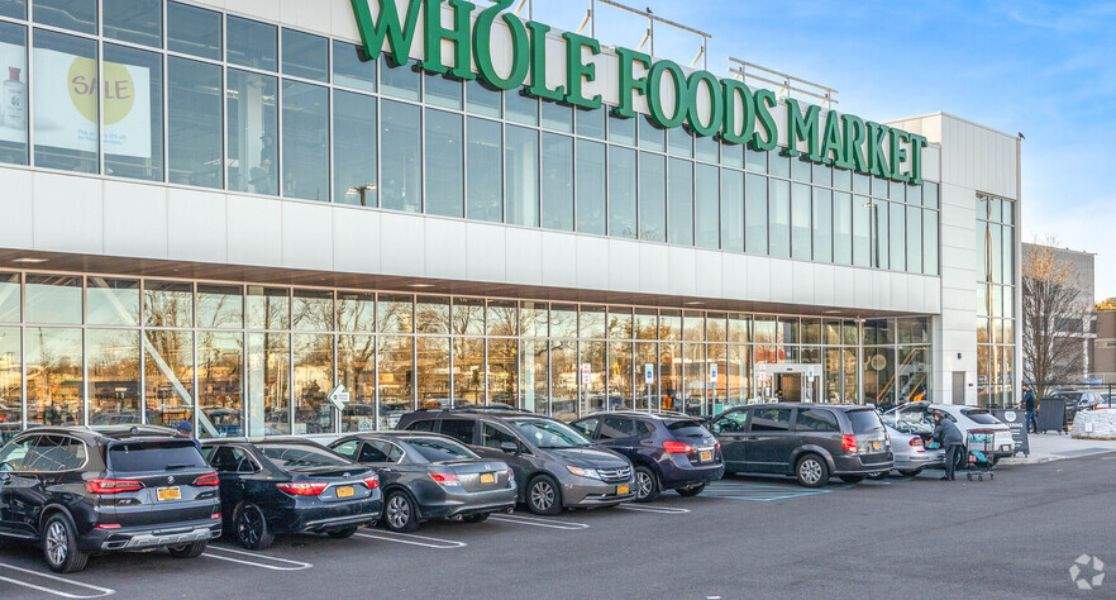 8. Green Cove Plaza
Address: 90 Northern Blvd, Greenvale, NY & 1-5 Glen Cove Rd, Greenvale, NY
Sale Date: November 9, 2022
Sale Price: $64,175,000
Price/SF: $742
Kimco Realty Corp. purchased this 86,400-square-foot retail neighborhood center from Kabro Associates as part of their 20-property portfolio.
This shopping center, built in 161, consists of a T.J. Maxx, Verizon Store, Moe's Southwest Grill, and more. The property has 250 on-site parking spaces for the convenience of its shoppers. Additionally, the property has 343 feet of frontage on Northern Blvd.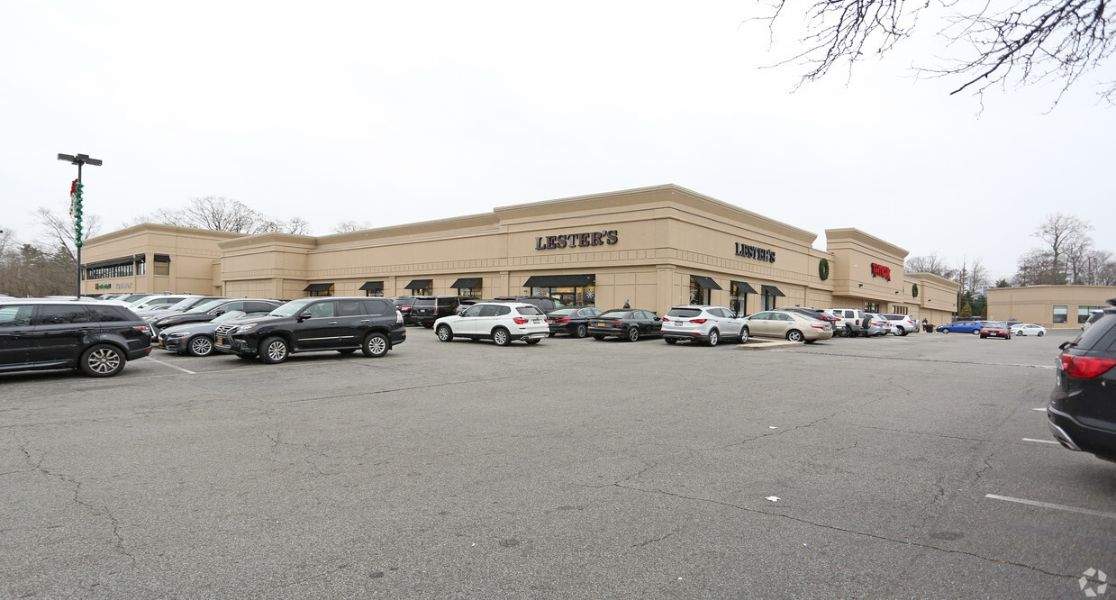 9. Woodbury Common
Address: 8285 Jericho Turnpike, Woodbury, NY
Sale Date: November 9, 2022
Sale Price: $56,389,092
Price/SF: $598
This retail neighborhood center was sold by Kabro Associates to Kimco Realty Corp. as part of their 20- property portfolio.
This property consists of 94,200 square feet and multiple buildings. This class B property features a Dunkin Donuts, Wine Store, Bank of America, Supermarket, Gym, and many other stores. There is ample parking at the location and multiple ingresses and egresses for the convenience of shoppers.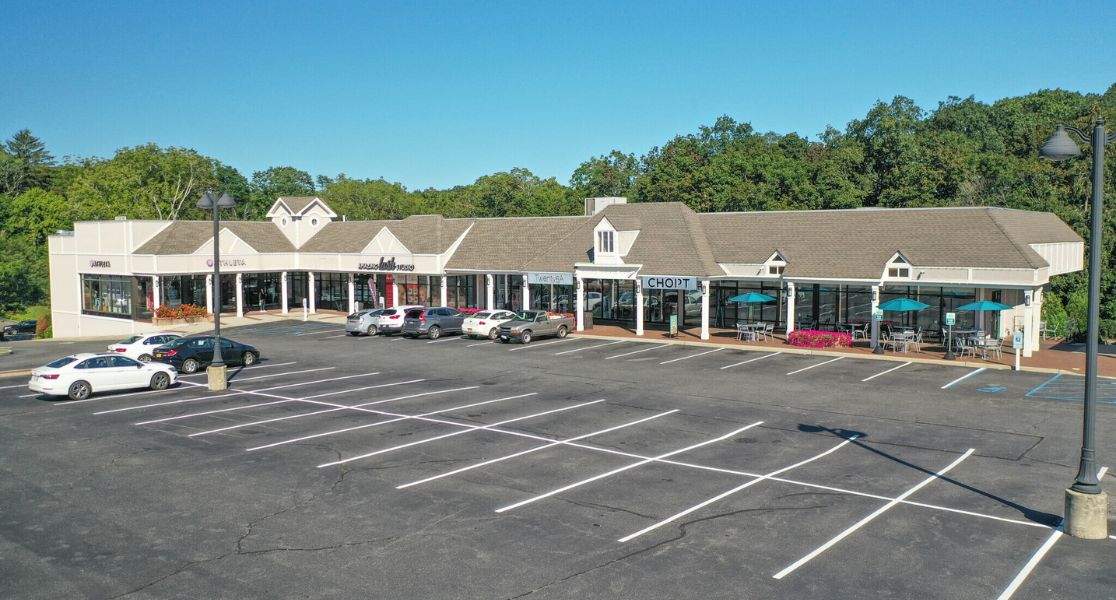 10. The Cornerstone Yorkshire
Address: 5 Freer St, Lynbrook, NY
Sold Date: September 12, 2022
Sale Price: $42,850,000
Price/SF: $536
The Birch Group purchased this apartment complex from Cornerstone Yorkshire LLC at roughly a 5.5% cap rate. The newly constructed building, great location, and the expectation that rents will grow served as great motivation for the buyer.
There are a confirmed 80 units and the property is currently 100% leased. The apartment complex offers 8 affordable housing units. Cornerstone Yorkshire provides a variety of unit mixes such as studios, one-bedroom apartments, and two-bedroom apartments.