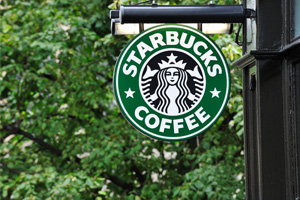 We believe that there is no truer testament of Long Island's recovering economy than a surge in retail store openings. This means that retail stores and chains trust that people are going to spend, and that the local economy is positively gaining traction. As you know, we at American Investment Properties like to keep a pulse on what is happening around Long Island. In this article we will share retail store chain openings across Nassau and Suffolk Counties.
Starbucks
You may feel like there is one on every corner, but believe it or not, Starbucks is still in growth mode. The Seattle-based coffee chain already has over 65 current locations across Nassau and Suffolk Counties and still plans to add more. A new location will be opening in Southampton.
Shake Shack
Shack Shake began as a hot dog cart in Madison Square Park in NYC to support the Madison Square Park Conservatory's first art installation in 2001. The cart was incredibly successful with fans lined up daily for three summers. In 2004, the bid was won to open a permanent kiosk in the Park. Since then, Shake Shack has expanded to Nassau County with a location in The Gallery at Westbury Plaza in Garden City. There are now plans to build again and add its first location in Suffolk County on Route 110 in Melville.
Chick-fil-A
The Atlanta-based fast-food restaurant, wildly known for "The Original Chicken Sandwich," will be opening its first Long Island location this coming fall. The location will be in Suffolk County on Route 347 in Port Jefferson Station.
Philly Pretzel Factory
Known as the "Original Soft Pretzel Factory," this franchise has over 200 franchises nationwide, many of which are located on the East Coast. With no Manhattan locations, the closest location currently to Long Island is Staten Island. The Philly Pretzel Factory is opening its first Long Island location on Jerusalem Avenue in Bellmore, slated to open later this month.
QuickChek
The New Jersey-based convenience store chain is targeting expansion on Long Island. With a newly opened 24-hour store in Lake Grove, the chain has already begun construction on a second Long Island location at 648 Motor Parkway in Hauppauge. Further than that, the company has stated that they will also look to open two additional stores per year in the future.
Noodles & Company
Affectionately referred to as "Your World Kitchen," Noodles & Company specializes in noodle and pasta dishes of American, Italian and Asian origin. With their first Long Island location located in Garden City at The Gallery at Westbury Plaza, Nassau County, the company is already in the works of opening four additional locations: Farmingdale, Garden City Park, Hicksville and Patchogue.
Panera Bread
With over 26 current Long Island locations across Nassau and Suffolk Counties, Panera Bread expects to open three additional stores within the upcoming months: Garden City, Glen Cove and Patchogue. With these additional locations, the company will bring approximately 240 full-time and part-time jobs to the Island. The company has stated that it plans to have over 30 Long Island locations by the end of 2015. Already opened locations include: East Northport, Huntington Station, Carle Place, Rockville Centre, Riverhead, and many more.
Michaels
Specialty arts and crafts retailer Michaels will open a new store later this year in a long vacant location on Deer Park Avenue in North Babylon, near the Deer Park border. Michaels currently has 10 stores across Nassau and Suffolk Counties, which includes stores in: Rocky Point, Patchogue, Oceanside, Westbury and Riverhead.
Stew Leonard's
Family-owned Stew Leonard's will open its first Long Island grocery store in Farmingdale in early 2016 with construction already starting. This grocery store will join the two Long Island Stew Leonard's Wines stores (Carle Place & Farmingdale) but will be the first grocery from this famous chain, which hails from Southwestern Connecticut. Once opened, the 60,000 square foot store will provide up to 400 jobs, many of which will be full-time, and will offer a full array of benefits.
Denny's
With a new expansion to North Babylon, Denny's now has three Long Island locations across Nassau and Suffolk Counties. The company has stated that they are currently looking for more sites to add stores to Long Island. These properties must have easy access for pedestrians or vehicles and could be free standing sites, inline stores, or end caps. Denny's can also be located on hotel properties.
Retro Fitness
Known for its "low-cost, high-value concept" Retro Fitness is in expansion mode across Long Island. With 10 current locations in Nassau and Suffolk Counties (Ronkonkoma, Hewlett, Carle Place, Dix Hills, etc.) a Hempstead Village location is in the works. The company plans to continue to look for additional space for their expansion.
7-Eleven
Just like with Starbucks, you can't turn your head without seeing a 7-eleven on Long Island, and this won't be changing any time soon as the chain continues to look for more locations across Nassau and Suffolk Counties. This Texas based chain has said that Long Island stores make up some of the most successful in the chain. And a fun fact: Montauk's 7-eleven is the highest grossing in American beating out 7,800 other stores!
TD Bank
TD Bank is one of the very few banks that are still in expansion mode. Set apart from the rest, TD Bank's branches are open 7 days a week. With over 73 branches across Nassau and Suffolk Counties, the bank has opened another branch in Dix Hills.
Tony Roma's
New to Long Island, Tony Roma's is a casual steakhouse chain known for their ribs, seafood, and steaks. The company opened its first New York location in the heart of Commack, just off the Long Island Expressway, as a 6,500 square foot restaurant within walking distance to a shopping area with major retailers. This opening is the company's first attempt at breaking into the New York Metropolitan area.