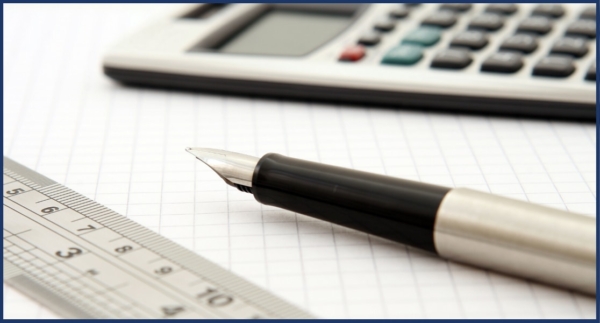 Looking to learn more about an appraisal or valuation for your commercial property? You've come to the right place.
In this article we'll cover these topics for property owners and investors:
Why Should You Get an Appraisal?
How Commercial Properties are Appraised
How Much Do Appraisals Cost?
Broker Price Opinions, An Effective Alternative
Before we dive into appraisals, you should consider 'Broker Price Opinions' as a great alternative. You can click here to immediately learn more, or read until the end of the article for more information.

Why Should You Get a Commercial Property Appraisal?
It's a smart idea to get an appraisal on your commercial property for many reasons. If you're thinking of selling, refinancing an existing loan, quoting property insurance, or grieving your taxes, an appraisal can benefit you.
An appraisal will be an unbiased report which uses market trends, financial analysis, and comparable properties to accurately price your real estate.
Selling Your Property
Selling is a big step for any owner, and it's important the property is priced appropriately.
As the owner, you're likely to believe your property is worth more than the market allows.
Likewise, you may speak to real estate agents or brokers that will overvalue your property in the hopes of earning a higher commission (Not us! We only work on accurately and honestly priced properties using sales comparables and market knowledge).
Refinancing Your Mortgage
We always speak to commercial real estate owners who are looking to buy or refinance a loan or mortgage. Most lenders need an appraisal as they need the confidence they can get rid of the asset, for at least the loan amount.
Grieving Your Taxes (Tax Certiorari)
Property values can fluctuate as the commercial real estate market shifts. As a result it creates incorrect real estate assessments by your local town and government agencies. This means you may be paying property taxes that are higher than they should be.
If you're able get an appraisal with a lower assessment, you can then undergo a real estate tax certiorari. This is a legal process by which you can challenge a property tax assessment.

Property Insurance
Many times insurance companies must receive an insurable value appraisal report. They use this report to calculate the replacement cost for the real estate asset they're insuring.
Cost estimating services are generally used by appraisers, and only the insurable components of the property are used in the valuation. Common exclusions by insurance are the underlying land, basements, site improvements and more.
How is Commercial Property Appraised?
There are three types of appraisals for commercial properties. Here, we'll focus on the two most popular methods for commercial real estate – the Sale Comparables Method vs. Income Capitalization Method.
Sale Comparables Method
The sale comparables method is simple.
In this method the appraiser selects similar properties sold in the same market. The properties must be alike in its features such as the property use, size, floors, condition, location and more.
Though the selected properties don't have to be identical to the property being appraised, the closer the match, the more accurate the appraisal.
Income Capitalization Method
This method is more in-depth and looks at the financials of the property.
For this process, the net operating income, capitalization rate, and future cash flow takes importance. Appraisers have to review tenant leases to calculate current and future rental income, vacancies, tenants reimbursements and so forth.
Additionally, appraisers review the operating expenses such as taxes, insurance, repairs, utilities and more to determine an appropriate cap rate and valuation.
Other things taken into consideration when evaluating a property are it's age, recent renovations, location, and amenities (such as parking, signage etc.).
For example, commercial real estate on Long Island with ample parking and on a high trafficked street.  This property will be a higher priced asset than a similar property in a less attractive location.
Long Island is a region which relies more on driving, so those amenities are attractive to tenants, customers, and workers.
How Much is an Appraisal For Commercial Real Estate?
The cost of a commercial real estate appraisal depends on a few factors. It depends on the location, property type and size, and the type of report. On Long Island, pricing ranges from at least $1,000 to $5,000 but can cost more for complex reports.
Also, a commercial appraisal report can take one to six weeks depending on the information needed.
If you're a commercial property owner looking for an alternative to an appraisal, consider a 'Broker Price Opinion' (BPO).
They are reliable and complementary (no cost) valuations. BPOs may be for you if you're just thinking about your property's worth or considering selling your real estate.
We don't recommend BPOs for mortgage or insurance underwriting purposes.
About Our Broker Price Opinions
---
BPOs include:
Full Financial Analysis (Income, Expenses, Leases, Cap Rate)
Property Comps (Similar Properties Sold In The Area)
Demographic Information (Age, Sex, Race, Income, in a 10 Mile Radius)
High End Property and Location maps
Marketing Strategy
Listing Timeline
Broker Price Opinions (BPOs) are great alternatives to appraisals because they are complementary (no cost) and have a general turnaround time of one week.
In a Broker Price Opinion you can expect over 20 pages. Included is property info, comparable properties, our marketing strategy (if you were to sell with us) and more.
By showing you comparables in the report, you see the accuracy and relevancy of your property's pricing in relation to the market.

Conclusion
If you're a commercial real estate owner on thinking about appraising your assets, we hope this article was helpful to you. Any questions regarding whether an appraisal or Broker Price Opinion is right for you, do not hesitate to contact us.
If you're an owner on Long Island (New York) we are here to help you with your commercial real estate needs.