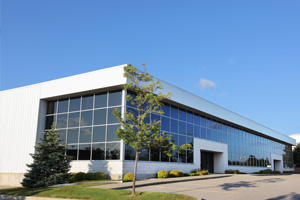 The recovery in the U.S. office market has been painfully slow in the majority of metros across the country.  But a strengthening economy and more robust job growth could give the office market a much-needed change in the year ahead as we are already seeing signs that the economic recovery is beginning to create stability and slight improvement in the office market.
The U.S. Economy and Job Growth
Last year marked the biggest year of job growth in the U.S. in more than a decade with job growth averaging at about 246,000 jobs per month in 2014, compared with an average monthly gain of 194,000 in 2013.  This was the best year of job growth since 1999.
Now at its strongest point in the recovery, the economy grew by nearly 3.0 million jobs in 2014; pushing unemployment down to 5.5% which is the lowest level unemployment has been since the third quarter of 2008.  Also important to add, growth is no longer confined to a handful of sectors, specifically tech and energy.  In 2014, every sector added jobs, even the long-lagging government sector.  As for 2015, hiring so far this year has well exceeded expectations.
The U.S. Office Market
During the past 7 years, many companies have made do with the space they had, meaning they likely had decided to extend in place in exchange for rent reductions or concessions.  Other tenants were motivated to downsize or took advantage of competitive pricing to upgrade space for a comparable or reduced rent.  However, the U.S. economy and office market are now several years into recovery, but the perception remains that these recoveries have been slight, masking the reality that there have numerous pockets of strength.  And, despite continued challenges, these strengths will continue to intensify in the coming years.  With the office market outlook being the strongest that it has been since before the recession, vacancies have been inching lower with a national average that improved to 16.7% in the fourth quarter of 2014.
As a result, markets across the country have recorded expansion activity as corporate confidence continues to grow along with the demand for office space.  However it would be unfair of us not to admit that tenants across virtually all sectors continue to become more efficient, doing more with less space as their leases come up for renewal.  This long-term trend of companies across many industries allocating less space per employee has majorly contributed to a slower recovery relative to previous cycles.  But as hiring activity increases further, firms will need more space to house additional workers, even if its in spaces with fewer square feet per employee than a decade ago.
Another positive statistic to mention which directly proves the strengthening of the U.S. office market is that in 2015 national office sales lead the strongest first quarter for commercial real estate investment since 2007.
The Future of the U.S. Office Market
Both the economy and the office market turned the corner in 2014 and are clearly positioned for further improvement in 2015.  With national office vacancy rates forecast to slightly decrease 0.1% over the coming year as improved hiring increases the demand for office space, and a stronger labor market and stable U.S. economy continue to strengthen and grow, the demand for commercial real estate should continue to rise and therefore the U.S. office market should make a healthy recovery.