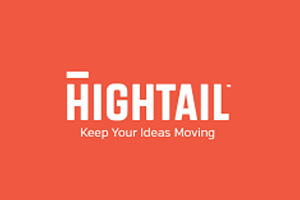 With the exception of the very few who have yet to embrace the digital world, most of us now use our file drawers to hold an eclectic array of items ranging from cell phone chargers, to USB cards, to those trendy and eco-friendly aluminum water bottles.  The one thing that you'd be hard-pressed to find in that file drawer is an actual file folder containing documents.  The reason being, is that more and more of us are warming up to and utilizing cloud-based file storage and sharing.
Sure, it's a bit off-putting at first… What is this cloud talk?  Where are my files actually going?  Will my files disappear once they're off my desktop?  However, after consistent use and much navigation, we quickly realize that this cloud-thing is actually pretty amazing, reliable and most of all, incredibly convenient.  Cloud-based storage and sharing sites enable you to access your files from almost anywhere with web access via Internet or Wi-Fi, quickly connecting you to your many files and allowing you to make changes and share with others.  For this article, we've rounded up our top five favorite cloud-based file storage and sharing sites and provided some helpful information which may assist you in finding which site best fits you and your business needs.
Dropbox
Subscription Cost: $15/mo./user for the Business Plan
Max Storage: Unlimited for Business Plan
Details:
As one of the most popular online file-sharing sites, Dropbox provides extreme versatility allowing integration with over 100,000 apps allowing you to customize the service to your needs creating an impressive file-sharing site for both business and personal use.  Dropbox's shared folders provide an easy platform for cloud collaboration with whomever you want.  You simply have to invite users to join the folder using their email address.  In addition, you can also easily create a public link to share a file on Dropbox with anyone so that the recipients can download the file from any web browser.  Includes apps for iOS, Android and Windows Phone.
Google Drive
Subscription Cost: $1.99/mo.
Max Storage: 100 GB
Details:
Providing leading office-suite collaboration functionality, Google Drive excels at letting you create, edit, store, and collaborate on documents.  Accessibility is rather convenient, however, each user must own a Google account to access the Drive.  Compatibility is rarely an issue with Google Drive as you can easily upload files and convert them to Google's file format to edit them online, or you can create new documents, spreadsheets, and slide presentations.  Google Drive allows you to scan documents with your smartphone, work offline, and view old versions of documents.  It is also important to note that as highly praised as Google Drive is, it is often reviewed as confusing to navigate. Includes apps for iOS, Android and Windows Phone.
Hightail, Spaces
Subscription Cost: $25/mo./user for Business Plan
Max Storage: Unlimited for Business Plan
Details:
Formerly known as YouSendIt, and reviewed as "the best option for an online file sharing service" Hightail provides the easiest way to share files and collaborate online without limiting how much you can share.  Not only does Hightail make it easy to send large files, it also provides a great environment for online collaboration with its intuitive digital workspace called Spaces.  Within Spaces, you can create projects and work with clients or colleagues who live/work thousands of miles away by leaving messages and comments within Space for easy communication between everyone concerning what was edited and why.  Another standout feature of Hightail's Spaces is the ability to sign documents electronically with e-sign.  Includes apps for iOS and Android.
onehub
Subscription Cost: $99.95/mo. for Business Plan
Max Storage: Unlimited for Business Plan
Details:
Onehub is a file-sharing site designed with the purpose of being the "hub" for your clients and colleagues to collaborate on projects.  This multidimensional sharing site contains a digital workspace with multiple collaboration-focused features such as, message posting to other users, a sign-off/approval feature which can be used for quality control, access to restore past versions of documents, as well as a detailed history of all activity associated with the file.  Perhaps one of the biggest draws to onehub lies in its quality control tools, which allows not only the sign-off/approval feature but also the ability to assign quality-control users to approve changes.  However, one flaw to onehub is the lack of important security features like remote-wipe and virus scanning.  Includes apps for iOS (iPhone and iPad) and Android.
ShareFile
Subscription Cost: $100/mo. for Business Plan
Max Storage: Unlimited for Business Plan
Details:
As you may expect with a name like "ShareFile," ShareFile was developed to make sharing files simple and easy.  One of the best features of ShareFile is the email plugin, which allows you to bypass the attachment limitations of your email so that you can share large files through your normal email address.  If emailing the file is a problem, you can also create a URL that you can send to the recipient(s) allowing them to download the file directly from a web browser.  In addition to ShareFile's convenience in file sharing, they also excel in file tracking.  Not only can you track all of the activity involved with a file, but you can also set user roles and usage within the shared folders.  ShareFile also allows you to customize your online portal with your company's branding.  Includes apps for iOS, Android, and BlackBerry.