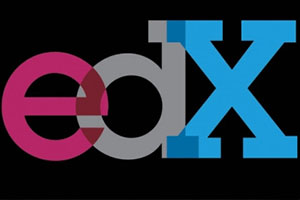 There's no denying that September means back to school, but why should learning be limited to those 21 and under?  Enter edX.
With a mission to increase access to high-quality education for everyone, everywhere, enhance teaching and learning on campus and online and advance teaching and learning through research, edX is the new way to expand your knowledge.
Founded by Harvard University and MIT in 2012, edX is an online learning destination offering over 1,300 high-quality courses from the world's best universities and institutions to learners everywhere with a vast range of courses.
EdX is available to anyone in the world with an Internet connection with courses offered in 12 languages.  Some of the universities include: MIT, Harvard, Berkeley University of California, Australian National University, Sorbonne Universities, Arizona State University, Georgetown University, Boston University, Brown, Dartmouth, University of Pennsylvania, University of Oxford, and many more highly acclaimed universities world-wide.
The technology for edX uses an open-source online learning platform featuring teaching designed specifically for the web. Features include: self-paced learning, online discussion groups, wiki-based collaborative learning, assessment of learning as a student progresses through a course, and online laboratories. The platform also serves as a laboratory from which data will be gathered to better understand how students learn. Because it is open-source, the platform is improved continuously.
Courses are clearly broken down into: current, starting soon, upcoming, self-paced and archived and run the gamut from architecture to economics and finance – if you can name it, there's likely a class for it.  The courses are also broken down into types as credit-eligible, professional certificate, professional education, or verified with varied levels.
Below are three interesting courses that fall into different subjects but each contain an element of real estate:
Course name: Socially-Responsible Real Estate Development
Description: Explore socially responsible real estate development, including the role of impact assessment and public consultation.
Partial Syllabus:
Identify the key features of socially responsible real estate development
Articulate the key elements of both the theory and practice of EIA and SIA
Apply basic SIA and EIA to analyze large-scale real estate development projects
Define a personal theory of socially responsible real estate development and a strategy for implementing it
Understand how SIA and EIA can create value for all stakeholders in a real estate development project
University: Massachusetts Institute of Technology (MIT)
Course name: Project Finance and Public Private Partnerships Fundamentals
Description: An overview of project finance and public-private partnerships (PPPs) with a focus on financing and accounting.
Partial Syllabus:
Gain an understanding of project finance and public-private partnerships structures
Explore how project finance resembles real estate deals and then look at key participants in various deals and their motivation
Examine the history and evolution of Project Finance, as it is useful in understanding how deals work today
University: New York Institute of Finance (NYIF)
Course name: Managing Building Adaptation: a Sustainable Approach
Description: Learn how to adapt buildings sustainably by applying management tools to real-life cases in the built environment.
Partial Syllabus:
Understand building adaptation management as a cyclical process
Identify various sustainability challenges that occur in building adaptations
Distinguish between multiple actor perspectives and interests related to building adaptation
Apply project management tools that assist in making decisions about building adaptation
Translate design concepts into practical solutions for sustainable building adaptation
University: Delft University of Technology (TU Delft)