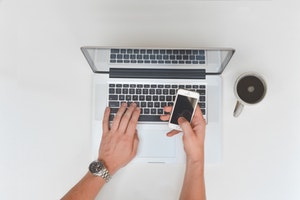 In Part B of our Commercial Real Estate Types and Categories article, we are discussing classification grades, which are assigned to commercial real estate properties.
Commercial real estate properties are generally classified into one of three categories: Class A, Class B, or Class C. Letter grades are assigned to properties after considering a combination of factors such as age of the property, location of the property, tenant income levels, growth prospects, appreciation, amenities, and rental income.  Building classification allows a user (or potential user) to differentiate buildings and rationalize the market data.
The classification standards do vary by market, and each category is defined in relation to its counterparts.  Because of this variation, there is no precise formula by which properties are placed into classes.  Below is a breakdown of the most common classes for commercial real estate properties.

Common Types of Commercial Real Estate
Class A:
Class A properties represent the highest quality buildings in their market and area.  They are generally newer properties built within the last 15 years with top amenities, high-income earning tenants, and low vacancy rates.  These buildings are well located in the market and are typically professionally managed.  Additionally, they typically demand the highest rent with little or no deferred maintenance issues.
For investors looking for capital preservation, Class A may be the right investment.  Class A provides investors with more security by knowing that they are investing in top-tier properties, with little or no outstanding issues requiring further capital expenditures.
Class B:
Class B properties are generally a bit older than Class A properties, tend to have lower income tenants, and may or may not be professionally managed.  Rental income is typically lower than Class A properties along with some deferred maintenance issues.
Mostly, these buildings are well maintained and many investors see these as "value add" investment opportunities because through renovation and common area improvements, the property can be upgraded to a Class A property.  Buyers are generally able to acquire these properties at a higher cap rate than a comparable Class A property because these properties are viewed as "riskier" than Class A properties.
Class C:
Class C properties are typically more than 20 years old and are located in less than desirable locations.  The property is generally in need of renovations, including updating the building infrastructure to bring it up-to-date.  As a result, Class C properties tend to have the lowest rental rates in the market when compared to Class A or Class B properties.
Many Class C properties need significant overhauls to secure steady cash flows that will appeal to investors.  These properties, along with some in Class B, tend to be purchased and sold at higher cap rates than in Class A as investors are paid for the additional risk of an older property with lower income tenants, or a property in a lower income neighborhood.  For investors looking for capital appreciation, Classes B and C may be better investments for that specific risk profile.